STEEL CITY CON
March 31 - April 2, 2023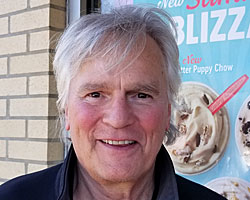 Richard traveled to Pennsylvania this weekend to attend the Steel City Con at the Monroeville Convention Center just outside Pittsburgh.
His convention appearance included a Question & Answer panel on Friday, daily autograph sessions, and daily photo ops, including a double photo with "Penny Parker's" Teri Hatcher.
Below are some photos and videos from Richard's visit to Pittsburgh.
Friday Question & Answer Panel
On Friday, March 31st, Richard took questions from fans in a Question & Answer panel.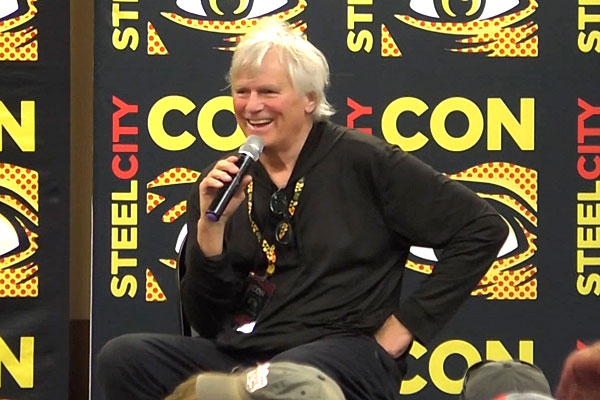 Friday Panel - March 31, 2023
Video is available online courtesy of the Making Fun of MacGyver Podcast.
Autograph Sessions
Each day, Richard greeted fans and took a moment to chat during the autograph sessions.
After the Convention
After the sessions, Richard took time to sign additional autographs for fans who had not been able to attend the convention and had placed their orders in advance online.
Once his responsibilities were completed, Richard had some time to himself. He was in the mood for some ice cream, so he chose to visit the local Dairy Queen where he ordered two medium-sized vanilla cones and took some time to chat. He talked about how the period of COVID had been mostly a restful time for him as he is happy relaxing at home. Now he is beginning to travel again, and he enjoyed the opportunity to meet and engage with fans at the Steel City Con. He also spoke about his trip a few weeks ago with his best friends Mike and Wil. They had rented a cabin in Montana and had spent some wonderful days reconnecting and enjoying nature.