GATECON: THE HOMECOMING
September 8-12, 2016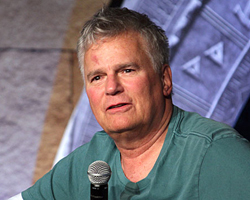 Richard appeared as the headline guest at Gatecon: The Homecoming, held at the Sheraton Vancouver Airport Hotel in the Vancouver suburb of Richmond, BC.
Other guests during the convention weekend included Tony Amendola, Carmen Argenziano, Erick Avari, Corin Nemec, Tom McBeath, numerous System Lords and favorite guest stars from the world of Stargate, and representatives from the Sea Shepherd Conservation Society.
The weekend, which focused its charity fundraising activities in support of Sea Shepherd, also included several media appearances by Richard as he welcomed the SSCS ship, the R/V Martin Sheen, to Vancouver, and fans had the opportunity to participate in a Meet & Greet reception, a cruise around downtown Vancouver, a 1960s themed banquet, a bus tour to local filming locations, and a charity auction, in addition to Question & Answer panels, photo ops, and autograph sessions.
Below are some photos, videos, and media appearances from Richard's visit to Gatecon.
Video clips from Gatecon are also available in the Video Gallery.
R/V Martin Sheen

On Wednesday, before the convention began, Richard visited Fishermen's Wharf in Vancouver, where he welcomed the R/V Martin Sheen, a Sea Shepherd Conservation Society research vessel that had returned from its recent mission, "Operation Virus Hunter."
Norwegian-owned salmon farms along the Pacific coast of Canada have become breeding grounds for filth and disease which in turn spill into the open ocean. Not only are the farm raised Atlantic salmon unsafe to eat, the viruses and diseases are destroying the native Pacific salmon which are vital to the survival of both animals and humans, including eagles, bears, and First Nations cultures.
Aboard the Martin Sheen, Richard met with the Sea Shepherd crew, addressed members of the media, and participated in an interview for CTV News.
Vancouver Harbour Cruise

As Gatecon got underway on Thursday, fans had an opportunity to take a lunch cruise around Vancouver. Richard and members of Sea Shepherd also participated in the cruise, and they took the opportunity to share more about their work to protect and preserve marine life and to answer questions from the fans.
Later that afternoon, several fans had bid on the opportunity for a photo with Richard taken at "Jack's cabin."
Friday Question & Answer Panel
On Friday, September 9th, Richard participated in his first solo Question & Answer panel with fans.
WormholeRiders Interview
On Friday afternoon, Richard participated in a video interview for the WormholeRiders website.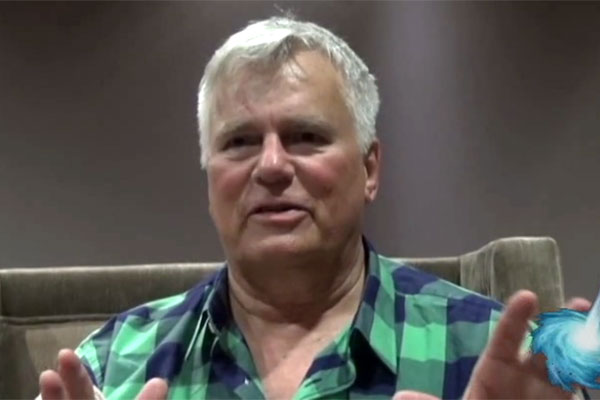 WormholeRiders Interview - September 9, 2016
Video is available in the Video Gallery c/o WormholeRiders
Saturday Question & Answer Panel
On Saturday, September 10th, Martin Wood introduced a second Question & Answer panel in which Richard was joined by Jeff Hansen, Katja Walther, and Simon Ager of the Sea Shepherd Conservation Society.
Charity Auction

On Saturday evening, many of the celebrity guests took on the role of auctioneer at the Gatecon Charity Auction in support of the Sea Shepherd Conservation Society.
Richard joined the other celebrities and helped to auction items such as an autographed Swiss Army knife, a didgeridoo, a Sea Shepherd flag, and a teddy bear with his arm in a cast just like Richard's. Then he made a call on his cell phone and held it to the microphone so that the audience could hear Amanda Tapping sending her greetings from location in Budapest where she has been filming.
In all, the various sales and donations during the weekend raised $41,665 for Sea Shepherd.
Sunday Question & Answer Panel
On Sunday, September 11th, following additional photo and autograph sessions, Richard participated in the final Question & Answer panel of the convention, immediately before the closing ceremonies. Although the panel was meant to be a solo appearance, when Richard called out to the crew behind the curtain to ask for a ginger ale, "Technician" Gary Jones (in costume and in character) made a surprise appearance to bring him his drink and to share part of the question and answer session with him.