FMA VANCOUVER
September 30, 2006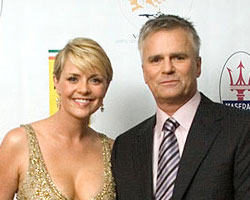 Richard Dean Anderson and Amanda Tapping hosted FMA Vancouver 2006, a charity benefit gala at the Centre in Vancouver for the Performing Arts which unites Fashion, Music, and Art.
FMA Vancouver 2006 is a formal occasion aimed at recognizing the artists who devote so much to their talent, while also giving back to the community, and this year's event showcased New York celebrity fashion designer Reem Acra.
The event's chosen charities included the Medallion Housing Society, the BC SPCA, and the Sea Shepherd Conservation Society, for which Richard appeared as a special ambassador promoting the SSCS's efforts to protect marine wildlife under the United Nations Charter for Nature.
While Richard was in Vancouver, he also appeared on the local talk show "Urban Rush" to promote the weekend's festivities.
Below are some photos and media from the FMA Vancouver benefit.
FMA Vancouver Press Release
Richard Dean Anderson Sets Sail for FMA with Charity on Board
Vancouver, British Columbia (August 28, 2006) – Richard Dean Anderson joins the star cast of FMA 2006 - the benefit charity gala presented by Arc2 Intertainment to be held on September 30, 2006 at The Centre in Vancouver for Performing Arts. Anderson's commitment to charity, coupled with his dedication to the arts makes him a perfect fit with FMA, this year final installment of Arc 2's Charity Concert Series for fashion, music and art. The show now spans across Canada and is a production of Arc2 and The Kirk Group.
Anderson says, "I will embrace anyone who has made a commitment to support our causes at Sea Shepherd in protecting and saving marine wildlife. FMA, which produces this wonderfully creative event, has garnered my admiration, respect and gratitude for its commitment to the Sea Shepherd Conservation Society."
"The idea of Richard joining our show came about through our support of Sea Shepherd Conservation Society as one of this year's charities," says founder and producer, Andy Chu. "On top of his many artistic achievements, Richard lends his support through active affiliation with a multitude of causes."
Richard Dean Anderson became a household name as TV's all-time favorite hero MacGyver, the hit ABC series that ran over seven years. He went on to co-found the production company Gekko Film Corp through which he produces and stars in another outstanding series, Stargate SG-1. An award recipient of the Make-A-Wish foundation, Anderson also supports the Multiple Sclerosis Society, the Special Olympics and is on the Board of Trustees of the Waterkeeper Alliance.
For decades Anderson has championed environmental concerns like Sea Shepherd Conservation Society, which is committed to protecting marine wildlife under the United Nations World Charter for Nature. The Society was founded in 1977 in Vancouver BC by Captain Paul Watson; only two years later its international reputation was secured through its successful intervention of the pirate whaler, Sierra. Since then Sea Shepherd has been upholding international laws on the high seas in over 160 voyages.
Chu considers The Sea Shepherd Conservation Society to be the ideal addition to FMA's charity roster. "Like Medallion Housing Society and The BC SPCA, we wanted a charity that was related to Vancouver while being involved with causes that reached a global level."
SPCA is a non-profit society which protects animals from cruelty and Medallion Housing Society is a charity dedicated to making home ownership possible for low-income earners.
Andy Chu, Creator/Producer
Colleen Kirk, Producer
FMA Vancouver - September 30, 2006
Richard Dean Anderson and Amanda Tapping hosted FMA Vancouver 2006.
Urban Rush - September 29, 2006
During his visit to Vancouver, Richard also completed a number of interviews on the subject of wildlife and the environment for both print and television media, including the local television talk show Urban Rush.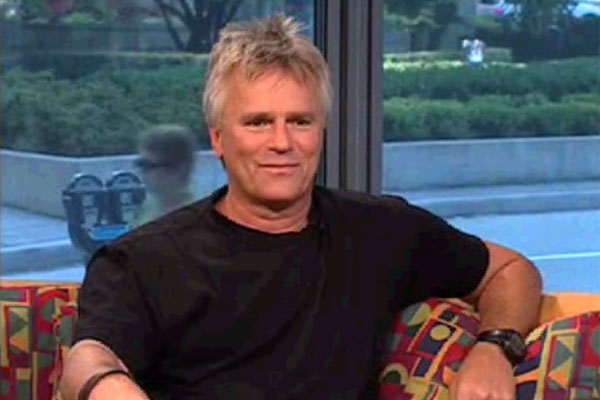 Urban Rush - September 29, 2006
Video is available in the Video Gallery c/o Urban Rush.