FACTS FLANDERS EXPO
April 2-3, 2016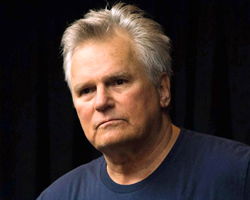 Richard traveled to Belgium to attend the FACTS Flanders Expo in Ghent.
During the weekend, he took the opportunity to greet fans, pose for photos, sign autographs, and participate in Question & Answer panels.
Below are some photos and media appearances from Richard's visit to Belgium.
RTL info
Before the convention began, Richard participated in a brief interview with Amélie Schildt and Guillaume Wills for RTL info, in which he talked about the continuing popularity of MacGyver and Stargate, and the possibility of returning to work.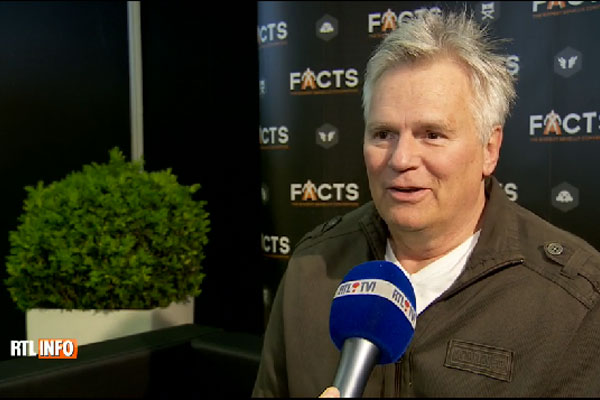 RTL info - April 2, 2016
Video is available in the Video Gallery c/o RTL info.
The interview was conducted in English and simultaneously translated into French. Because the voice of the translator can make it difficult to hear the original, the text of the conversation is included below.
How do you feel when you see that so many people still love the character MacGyver?
Well, it feels good, obviously, but I'm a little humbled by the whole experience because I'm so much older now, you know. I know that time marches on, but it's not quite understandable to me, because I'm from a place in the States, in Minnesota, that doesn't understand celebrity and all the attention. But it's nice that it still exists, because it says something about the franchises of both MacGyver and Stargate. There's a big audience that remains loyal. I can't deny it, it feels great.
Do you feel like it was another life for you?
In a way. I mean, I'm not so far gone that I can't recognize that it's all attached to my past, but in a way. I haven't worked since I left Stargate, but that's by choice. I've been raising my daughter primarily, and she's now getting ready to go to college, and she turned to me and said, 'Dad, you know, you could go to work now if you want. I'm okay.' So, I'm considering coming back, or maybe starting something. I don't know. I've got to be careful about what I say, but I think I might start to work again, but not in an elongated series way. I just, I think I'm pretty content with my daughter, my dogs, and my family as it is right now. But... sure. People keep talking about, not the remake, but the reunion of the old Stargate, version one. That I would love to do, get the old gang back together again, but I don't know realistically if that could ever happen.
Also there is this new MacGyver that will come on TV very soon. Could you imagine one appearance in it?
No... I mean, never say never. But if it weren't for people like yourself and other people who have talked about rumors and such that I even know about it. Nobody's called me from their production company or anything and asked if I was remotely interested. Which is good. They may know that I'm really not interested. To me, MacGyver was ...that..., and then it went on its way. And it belongs in 1985, and 6, 7, and 8, etc. Because there was something about the nature of MacGyver, the character. There wasn't all kinds of crazy technology available, and now there is. There's no excuse for MacGyver not to have a cell phone, you know, or some other solution. Unless they change the concept, which would be sad.
DH.be
Richard spoke with Pierre-Yves Paque for a print interview for DH.be in which he talked about the legacy of MacGyver, the passing of time, and the future. The article was printed in French, and has been translated into English for this website.
Saturday Question & Answer Panel
On Saturday, April 2nd, Richard took questions from fans in a Question & Answer panel.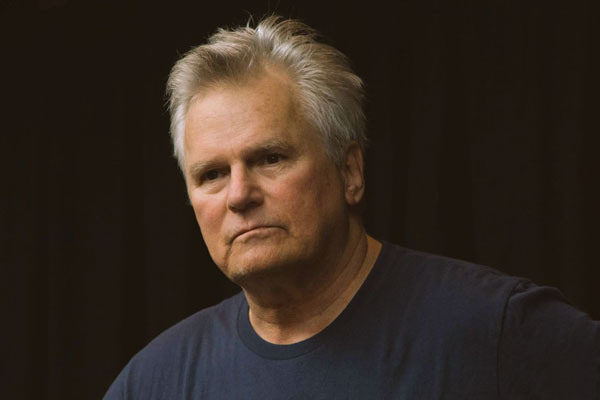 Saturday Panel - April 2, 2016
Video is available in the Video Gallery c/o Rosi347.
Sunday Question & Answer Panel
On Sunday, April 3rd, Richard participated in a second Question & Answer panel with fans.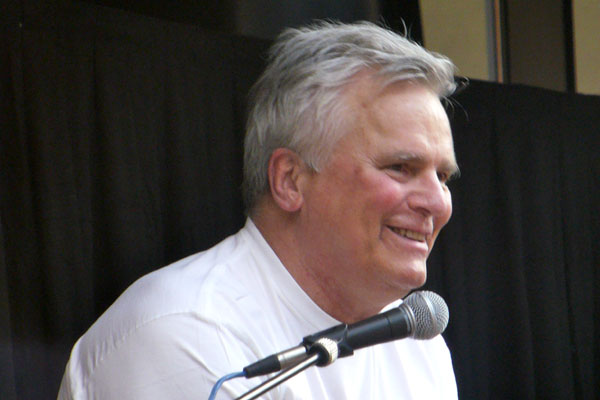 Sunday Panel - April 3, 2016
Video is available in the Video Gallery c/o Rosi347.
Note From Rick
Richard had a very hectic schedule during his brief trip to Belgium, but he did try to send out a few quick messages. On his way out the door to catch his plane, he sent a playful text:
March 31, 2016




Later, having arrived in Belgium, he sent another update:
April 2, 2016

One crazy day, getting here, to Ghent, Belgium, I must say!! Planes and trains and cars, and broken knees... Not a 'dream vacation,' but I'm glad I'm here.

I haven't the slightest inkling whether my text is getting to you, so...... here you go.
When he received a response to confirm that his messages had arrived, he celebrated:
April 3, 2016

IT GOT THROUGH, IT GOT THROUGH!!!!!!

Huzzah!!!
FACTS Flanders Expo
During the weekend, Richard mingled with fans, participated in two Question & Answer panels, signed autographs, and posed for photos with fans.