RETURN TO THE GATE
November 4-5, 2017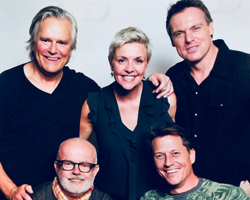 Richard returned to Australia to attend the Return to the Gate event, celebrating the 20th anniversary of Stargate SG-1. The convention, held over two days in two cities, took place in Sydney on November 4th and in Melbourne on November 5th.
Richard reunited with Amanda Tapping, Michael Shanks, Corin Nemec, and Gary Jones for the event, where he greeted fans, signed autographs, posed for pictures, and participated in Question & Answer panels and auctions.
To help share the events of the weekend, Richard sent a series of selfies, photos, captions, and notes.
Below are Richard's photos and notes from Australia.
Before the Convention
Richard arrived in Sydney, Australia on Wednesday, where he was reunited with Amanda Tapping, and the two of them took advantage of the opportunity to catch up with each other and to tour the city. Afterward, Richard shared a somewhat stylized selfie with his former co-star and added a note: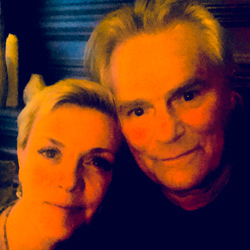 November 3, 2017

We haven't lost a thing! Still got it!!

Feels good to laugh in conversation with a pier [sic] peer.

Plus: SO hot!!

Great to be back in Australia!
Amanda also shared some of her photos with Richard.
Sydney - November 4th

As the convention got under way in Sydney on Saturday morning, Richard shared three more selfies:
Merriment! Friends of mine in Sydney ~ EXCELLENT!!!!
Richard sent another selfie during the morning panel, and added a tongue-in-cheek photo (pun intended) during a break:
Melbourne - November 5th

On Sunday morning, Richard shared more selfies as he and his former castmates gathered for the convention in Melbourne:
The Kids ~ Melbourne, Australia
The Stargate alumni posed for a group shot on Sunday: