BEYOND BETRAYAL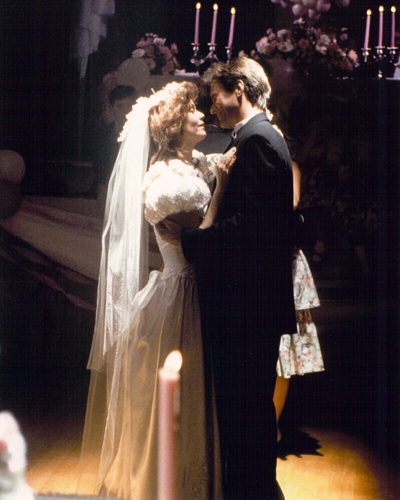 CBS Television Movie
Airdate: October 11, 1994
Role: Bradley Matthews
Cast:
Richard Dean Anderson as Bradley Matthews
Susan Dey as Joanna Matthews
Dennis Boutsikaris as Sam Neaman
Annie Corley as Iris McKay
James Tolkan as Joe Maloney
Michael O'Neill as Ray Pasquerello
Brigitta Dau as Lynn McKay
Tamsin Kelsey as the D.A.
Jerry Wasserman as Detective
Teleplay by: Shelley Evans
Story by: Shelley Evans and Joanna George
Directed by: Carl Schenkel
Executive Producer: Daniel H. Blatt
Co-Executive Producer: Judith Paige Mitchell
Produced by: Sam Manners
Production Designer: Douglas Higgins
Director of Photography: John S. Bartley
Edited by: Jimmy B. Frazier
Music by: Christopher Franke
Daniel H. Blatt Productions in association with
Warner Brothers Television
© 1994
Filmed June, 1994 in Vancouver, British Columbia
Airdate: October 11, 1994 on CBS Television
A battered woman (Susan Dey) goes into hiding from her abusive husband (Richard Dean Anderson), a sociopathic cop. While searching for his wife, he commits a murder that's blamed on his wife's new lover (Dennis Boutsikaris).
In its review of the movie, People Magazine (October 10, 1994) said:
"[This movie is] well-acted by all involved, particularly Anderson. The former star of MacGyver, who is establishing a solid second career as a TV-movie villain, forges another scary monster here."