RICHARD DEAN ANDERSON: "I WOULD LIKE TO PLAY MACGYVER AGAIN"
Original French | English Translation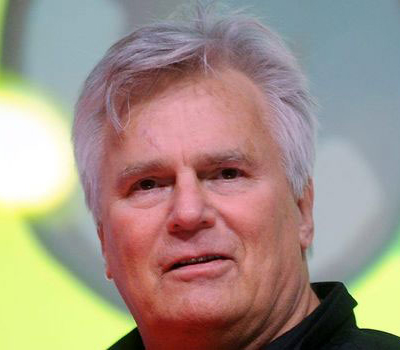 At six o'clock in the morning, by two small steps, the first fans of the Toulouse Game Show, temple of popular culture, video games and "geeks", waited yesterday in front of the Toulouse Exhibition Center. Among the headliners, "MacGyver", Richard Dean Anderson, 66, has sparked the longest lines in front of his stand. With an American organization: at 55€ per dedication. For journalists, as in Cannes, it's 15 minutes of timed interview in a box. With a smiling MacGyver, accessible, a bit nostalgic, but ready to resume his service.
How is your life today in Malibu?
It's hard for me to admit it, but I managed to take a semi-retirement... I have a home that overlooks the ocean and I watch the Pacific. I have two dogs. My daughter is in college on the east coast, so I will often go to see her in Boston. I take road trips on my BMW 1200 GS. I ride along the California coast, I camp...
Would you like to go back to acting?
Yes. I would love to. I'm more ready now than I was before. I was busy being a father. And my daughter said to me: It's okay, daddy, I think you should go back to work. I found that touching.
Why was there never a MacGyver movie?
I couldn't say. Someone has the rights. Apparently, there have been discussions to make a movie. A new TV series was produced but it was not very well received.
Who would you want to see in your role?
Moi! (In French, Editor's note).
And what should the new MacGyver be like?
I would suggest that they make him like he is today: a little older, with a little extra weight, gray hair, slower... But who always has the spirit of a young MacGyver. I think that would make something funny, a little different. My idea would be an older MacGyver...
What were the qualities that made him a hero?
He's someone who didn't do things to be heroic. If he was one, it was because of what he did. He is a simple, inquisitive, educated person with a practical mind and imagination.
Is the new president of the United States, Donald Trump, a hero?
P ... no! (he grimaces, Editor's note). I have no respect for him. He's dishonest, manipulative, egocentric... He is the worst thing that could have happened to the United States. And I'm afraid for my country.
Will you be visiting Toulouse this weekend?
I've been to France many times but this is the first time I've been to Toulouse. I arrived on Thursday and I had some time to walk around the town.
In the Parc des expos, 10am to 7pm