MACGYVER HEARTTHROB RICHARD DEAN ANDERSON SAYS HIS FEMALE FANS ARE STILL EXPLOSIVE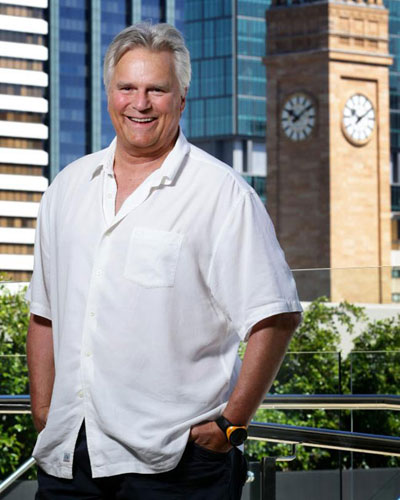 He can build an aeroplane from duct tape and defuse a bomb with a paperclip, but when it comes to defusing female fans, that's a whole different challenge.
When the producers of classic 1980s TV show MacGyver tried to introduce a love interest for their daring secret-agent hero, the character's possessive and obsessive female fans were outraged.
"It did not go well at all. I kind of feel sorry for the actress at the time," US actor Richard Dean Anderson said in Brisbane yesterday.
The heart-throb, 65, who led the cast of Stargate SG-1 as soldier Jack O'Neill for eight years from 1997, is in town for Oz Comic-Con at Brisbane Convention and Exhibition Centre this weekend where he will meet and greet fans.
MacGyver has famously become a pin-up boy for his most hardcore admirers, Patty and Selma from The Simpsons - and Anderson, a big Simpsons fan, admits he has run into a few real-life Patty and Selmas in his time.
"Once in a while. There's some individuals who've made their intentions pretty clear," he said.
These days, the actor is more concerned with promoting the cause of anti-whaling activists Sea Shepherd - he is on the board of trustees - and hanging out with daughter Wylie, 17, who may follow in his footsteps.
"In the early days of Stargate, she would come to set with me and I'm sure that's where she got her interest in acting and production," Anderson said.
Anderson is enjoying his visit and said he "couldn't design a better personality of people" than Aussies.
He will be joined at the event by Evanna Lynch, who played Luna Lovegood in the Harry Potter films, and Clerks director Kevin Smith.