DIET AND FITNESS - RICHARD DEAN ANDERSON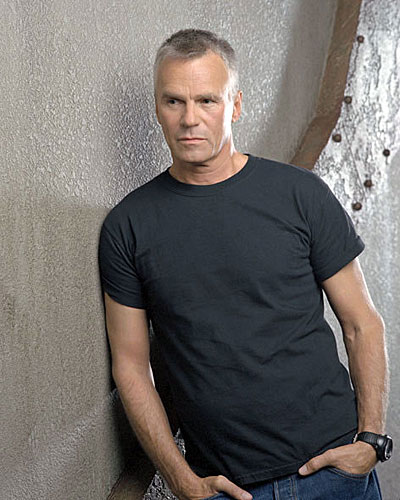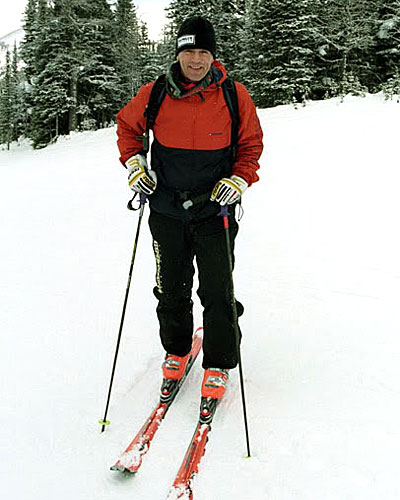 AGE 54
PLAYS Col. Jack O'Neill on "Stargate SG-1"
THE WORKOUT "I don't formally work out, but I have to get in shape in order to go skiing. I'm an avid, almost obsessive, skier. In my "MacGyver" days, I used to scuba dive, race cars, play hockey. All those things I've tempered a bit, but not skiing. When I'm [training] to ski, I do Pilates because it's low impact for my knees and my spine. So I'll do that three times a week and intersperse it with a lot of cycling. A nice trek for me is about 27 miles. I've got a route along the Pacific Coast Highway that gives you enough variation in terrain. I'm also teaching myself to surf. I like to swim a lot, and I spend as much time as I can around the ocean. In my pool, I'll do anywhere from 30 to 50 laps with a variation of strokes."
THE DIET "I have a commonsense diet. I know that some oils are good for you, but greasy fries are not, so I just don't eat them. My general diet is a lot of fish and usually a fair amount of salad. I love bread and pasta, but I know that too much of a wonderful thing is too much of a wonderful thing."
CHEAT TREAT "I'm not a big fan of sweets, although I do like Popsicles. I'll have bread on sandwiches, an occasional scone and I do drink coffee. It's my vice, I guess."