UP FRONT: THE GRATEFUL DAD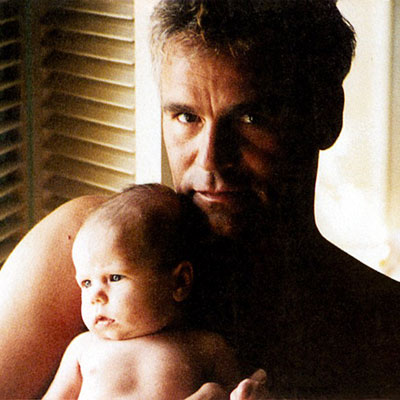 Says Stargate SG-1's Richard Dean Anderson: "I must have nearly four dozen different photos of my daughter in my trailer. I have an account now at the local photo lab. Boy, do they see the sucker in me!"
Notwithstanding his square-jawed machismo in the sci-fi series Stargate SG-1 or his previous hit MacGyver, Anderson declares, "I make a pretty good mother." But bottles and Gymboree aren't the only joys Anderson, 49, has known as daddy to Wylie, born Aug. 2 to his longtime girlfriend, Apryl Prose, 32. One day at the beach, Wylie seemed truly to recognize him for the first time: "She could remember me, and it's like she's thinking, 'Here comes that fun guy to play with me.'" Anderson, who previously squired skater Katarina Witt and actress Sela Ward and spent his free time hiking and biking, realized he had grown tired of his solo act. "Now, rather than live the lonely-man experience," he says, "I do everything with a little hand in mine."