GOODBYE, MAC -- HELLO, ICEMAN
As MacGyver ends, Richard Dean Anderson thinks rinks and rings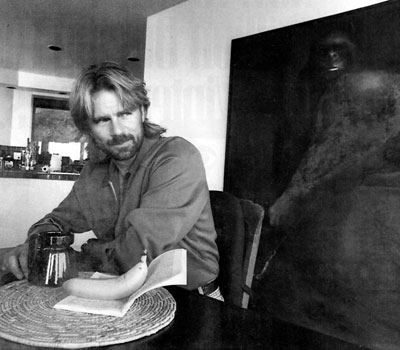 As Angus MacGyver, Richard Dean Anderson scaled cliffs, fell out of planes and dodged assassins' bullets -- no sweat. Now for something really daring: As MacGyver calls it a wrap after seven TV seasons with a Feb. 3 series finale on ABC, Anderson, at 42 one of Hollywood's most eligible bachelors, is -- don't look! -- thinking of settling down. "I've evaded it for so long because I've had the energy and the notion to get up and go have that next adventure," he says, "Now there are certain other adventures, like having kids and a family."
The apparent costar in this nailbiter is Dana Freedman, 27, head of marketing for an independent production company in Los Angeles. They met nearly two years ago and dated on and off until last November, when things got more serious. Anderson, who has been linked to actresses Sela (Sisters) Ward and Marlee (Reasonable Doubts) Matlin, owns up to a case of Peter Pan syndrome. "I have lived a fairly irresponsible life," he admits. "Until now, this aging child just didn't know how to settle down." Counters the camera-shy Freedman: "I've really only known Rick to be very much an adult."
For the moment Anderson is keeping his two-bedroom Pacific Palisades rental, and there are no wedding plans, but he thinks Dana is the one. "We are soul mates," he says.
Shedding MacGyver's skin frees Anderson up for his other big love: hockey. As honorary captain of the U.S. team in this year's Olympic Winter Games, he has skated with the players before exhibition games and will join them in Albertville, France, this month. "Where there's ice," he quips, "I will go."
But Anderson has no intention of putting his acting career on said surface. He's playing an undercover cop in a CBS movie, then he'll star in a dramatic film about a father and son. That's close to his heart. "I have this yearning to be a father," he says, "one of those best-friend type of pops." The new jobs helped Anderson cope with a bit of sadness over MacGyver's demise. "It's the end of a chapter," he says, "But this is the absolute best time of my life now."