EVEN WITHOUT PACKING A GUN, MACGYVER IS A SURVIVOR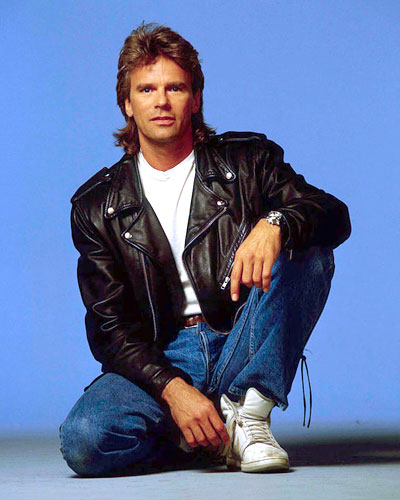 Richard Dean Anderson says that unlike his character, he's "a technical klutz." But, year after year, his stubborn series pulls a MacGyver, doing the seemingly impossible: It keeps coming back.
Anderson's 5-year-old action-adventure show MacGyver, on ABC tonight at 8 EDT/PDT, has endured schedule changes plus competition from Monday Night Football in central time zones. Still, MacGyver, about a hero who relies more on his mind than his muscles, often wins its time slot and will return this fall.
"That's got to be a testament to the quality of the show," Anderson says. "My only regret is the success will never be fully realized by an audience because of its limited exposure." Rights for the show have been sold to cable's USA Network. "Don't get me going on that one," he says with a wry smile.
Then, "No, I shouldn't say that - actually, it's great that USA cable has got it and it'll get phenomenal exposure and the popularity of the show will just skyrocket." Anderson, who describes himself as "a 40-year-old kid," has traded a lot for the show. His physical health, for one.
"I've broken everything, dislocations, stitches," ...he says. "It was starting to look like a hobby." A nasty back injury in the second season put him in surgery and out of commission. Even that doesn't keep him from "just being decadent and nuts sometimes." He still plays hockey and will take a ride in an Air Force F-16 this summer. He's spending his hiatus in San Tropez and Greece - a contrast to his work season in Vancouver, Canada, where "winters are ludicrous, cold and wet and dark, gray, dank and depressing."
But for all the wear and tear, he'll be around for at least the remaining year of his contract. "The writers have a respect for my intelligence and they know I don't mind taking a stand on issues," Anderson says. He just returned from the Environmental Film Festival in Colorado Springs. Last season, MacGyver went to bat for an endangered species of rhino, the USA's vanishing forests, and China's democracy movement.
But there may be some exploration ahead for Anderson. He's formed a production company. Whenever MacGyver goes, Anderson is ready. He's even got the finale's last shot worked out. "Everybody wants to know what MacGyver's first name is," he says. "I came up with it two years ago. I think the last shot should be like in Citizen Kane when you see 'Rosebud.' " And? He shrugs and smiles. "Maybe it will be Rosebud."