KIDSDAY: TALKING WITH RICHARD DEAN ANDERSON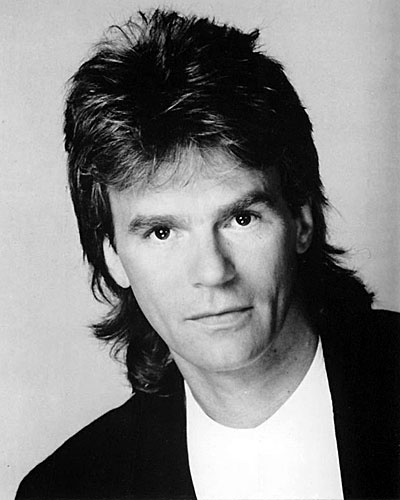 We interviewed 39-year-old actor Richard Dean Anderson who plays the title role on the ABC action adventure series MacGyver on Mondays at 8 p.m. He is an avid hockey fan and loves to play as well. When not working he plays on a celebrity ice hockey team. Before MacGyver, he worked as a mime, juggler, and even at Marineland as a writer/director/performer. What a nice guy!
Q. Do you do your own stunts?
A. I've been known to. I do my own driving, light jumps, frolicking and climbing; I am really a good climber. I took a fall three years ago and I injured my back, and last season I had foot surgery. You know I am getting a little older so I don't do as many as I used to.
Q. Do you wish to do a feature movie?
A. I get asked that a lot and I'd like to, but my vacation is mine. I work more than nine months out of the year, getting up at 5 and often not going to bed until midnight. By the end of that I am exhausted, so I travel a lot.
Q. Did your parents encourage you to become an actor?
A. No. We are all very independent. My dad is a jazz musician and a school teacher, my mom is a sculptor, so I grew up with music and art around me. I wanted to be a professional hockey player or a baseball player when I was growing up.
Q. If you had a chance, what actor or actress would you like to work with?
A. That's the easiest question in the world. As far as actresses go I would give anything to act with Kim Basinger. Jack Nicholson comes to mind as an actor I like to see work.
Q. Do all your experiments get tested before they get on the show?
A. Oh, yes extensively. Instead of pulling out a gun and shooting the bad guy, we want to just incapacitate him.
Q. How long have you been acting?
A. I started at about 17.
Q. What kind of car do you drive?
A. I own a jeep CJ-7 and a Harley Davidson motorcycle.
Q. How did you start your career?
A. Well, I broke two arms playing hockey and I decided I had to change the course of my future a little bit. I studied drama at St. Cloud State College and Ohio University, but then I decided to hitchhike to New York. I went through a lot of changes.
Q. How does it feel to walk down the street and have people stop you?
A. It's a little weird because I am shy socially so for people to come out of the woodwork to meet me -- it's been an adjustment. It's flattering because more and more people wave from across the street.
Q. In 25 years, what would you like people to remember you for?
A. Someone once asked me about how I feel about getting older and I said I hope I do. The show is starting to make some statements, so I hope I get to make some contributions that are important. There is subject matter that people need to be aware of.
Q. What are your favorite hobbies?
A. I love sleeping and I do that on a hobby level. I play hockey once a week with a group known as Celebrity All-Stars; we do games for local charities. Recently I have put together a 'MacGyver' crew.
Q. How many hours a day does it take to shoot an episode?
A. It takes eight days of shooting photography. After that we have a second unit which does residual scenes or things I am not involved with. We also have a third team which does inserts. Each episode takes about three weeks.
Q. Are you friends with the people you work for?
A. Yes. It's so hard to shoot an episode when someone is unhappy. So much pressure is put on their talent. Things like the hockey team draw us together. It's my social life and my family life.
Q. What did you do before acting?
A. Oh I sold curtains, drove a forklift, sold shoes. I created my own big break doing mime in Los Angeles.
Q. Are you anything like MacGyver?
A. There are some parallels. The writers were intrigued enough by my personality quirks that they developed some attitudes. We are both 6-foot-2 and weigh 180.
Q. Were you nervous of the camera in the beginning?
A. All you have to demand of yourself is concentration. You shut out all those distractions.
Q. What would you do if you didn't have this acting job?
A. I used to think I'd be a forest ranger but I don't think I could stand the isolation. I would probably have tried to be a professional athlete.
Write to him c/o Paramount Pictures, 5555 Melrose Ave., Los Angeles, Calif., 90038