SERIES GETS NO RESPECT, STAR SAYS
Richard Dean Anderson Faces His Fourth Season as MacGyver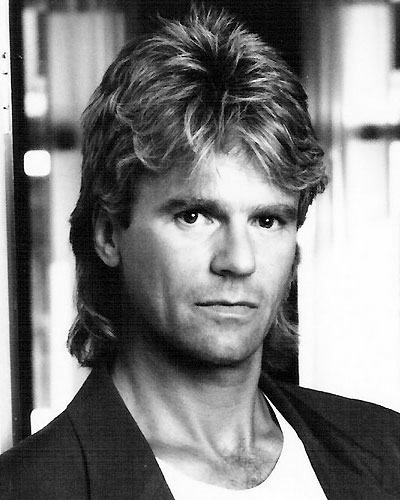 MacGyver star Richard Dean Anderson wishes that ABC's handling of his series could be a fraction as ingenious as his TV character is.
"This is what burns my butt about the whole thing -- the network doesn't realize they have something special on their hands," he says of the Sunday-night show (Channel 6 at 8). "They have a 'TV hero type,' yet one who is vulnerable, possesses a nonviolent nature and a major aversion to guns. He's a human being, who screams 'Ow' when hurt and hates heights.
"But to ABC, MacGyver's just another action show."
Anderson -- "Rick" to family and friends -- says he's "not ungrateful for our pickup" for a fourth season. But he does have more to get off his chest.
"ABC won't promote us," he says. "In their inane wisdom, they feel any show with a marginal core audience" -- in this case, kids -- "doesn't need promoting.
"During the fall, when MacGyver's on Monday nights with football, we lose a lot of Pacific and Mountain Time Zone markets, who don't program us after the games.
"We're continually there for them," he says of the network. "We were at the end of our ropes getting shows delivered this past season, when they asked for three additional episodes. Meanwhile, Moonlighting is constantly on delays, never delivers, but ends up with all the promotion."
Speaking of Moonlighting, Anderson is frustrated with the network's mandate for a Maddie-and-David relationship for his character and this past season's adversary and romantic interest, Nikki (Elyssa Davalos).
"The audience reacted. We got hate mail about Nikki. If the network had any insight and knew what our show was, they'd know the audience doesn't want to see MacGyver locked up with one person. But they thought Nikki and I should have a tease relationship because Moonlighting is so successful. MacGyver is nothing like Moonlighting!"
What MacGyver is is a not-too-serious, light-action hour centered on a hero who uses his wits instead of brawn. While conducting assignments for his boss, Thornton (Dana Elcar), at the global Phoenix Foundation, MacGyver creates all sorts of gadgets and techniques to counter and escape from bad guys. His scientific wizardry has included opening an electrical lock by using the power from a lamp, rigging a suspension bridge from an old boot, and forming a bazooka from pipes, a tin can, vaporous gas and a rag.
"Adults have to watch with their tongues slightly ensconced in cheek -- to suspend their belief," Anderson says.
The demands of the role necessitate a lot of running, jumping and climbing for the 6-foot-2, 180-pound Anderson. He recently had surgery to alleviate persistent lower back pain caused by a filming accident two years ago, when he stepped into a hole and fell as he was running toward the camera. "The pain made me pretty darn cranky. I tried to correct it through physical therapy -- part of that Scandinavian-martyrdom philosophy I grew up around in Minneapolis. But surgery was the last resort. There was no way I was going to approach the fourth year of MacGyver without correcting it."
Off-camera, Anderson, who has never married, is involved with Marlee Matlin. He began dating the Oscar-winning actress (Children of a Lesser God) after a chance meeting in an elevator last winter.
But Anderson, 38, is adamant about not discussing that part of his life. He does say, "The best thing about our relationship is that it's based on friendship."
Previously, he went out with actress Sela Ward (Hello Again) for three years. They started seeing each other while they were cast members of Emerald Point N.A.S., his third series, which ran on CBS during the 1983-84 season.
Last season, Paramount TV moved MacGyver's production base from Hollywood to cost-efficient, scenic Vancouver, British Columbia. As a result, Anderson needs residences in both locales. He is planning to purchase a 5,000-square-foot gallery in Vancouver's Gastown section that he will transform into a multimedia playpen for himself. "I want to fill it with art, a great sound-video system, pinball machines, etc.
"It scares me to think I've reached 38 years old and feel I've stopped expanding."
He has expanded his interests -- art, hockey and skiing -- to include auto racing. He drives a red, white and blue IROC-Z Camaro. During the MacGyver production hiatus, he has competed in events in Canada and in Long Beach, Calif.
"Racing whets my appetite. I grew up idolizing guys like Parnelli Jones, but I never had the time, money or family environment that would allow me to pursue it."
As a teenager, he played on the high school hockey varsity. Now, he captains the Hollywood All-Star Celebrity Team.
He grew up in Minneapolis, the oldest of four sons of jazz bassist Stuart J. Anderson (now a disc jockey in San Diego) and artist Jocelyn Anderson.
Two broken arms dashed his hope of playing professional hockey, so after high school graduation, he began the kind of vagabond lifestyle that was more common in the late '60s.
Eventually the acting bug bit, something he credits to the artistic impressions that his parents provided. He took drama classes at Ohio University and St. Cloud State University in Minnesota.
Moving to the West Coast, he supported himself by selling shoes, doing street mime, performing with sea life at Marineland and stage-managing at a Hollywood theater.
But it was acting that provided steady work. From 1976 to 1981 on ABC's soap opera General Hospital, he portrayed Dr. Jeff Webber. Subsequent work included two less successful CBS prime-time dramas, Seven Brides for Seven Brothers (1982-83), in which he played Adam McFadden, and Emerald Point, in which he played Lt. Simon Adams.
With a sense of satisfaction, Anderson says he has completed this summer's plans by having the operation on his back. "After I learned that we got picked up, I bought a new watch, and gave myself three options" -- a movie, traveling, or surgery... "It all comes under the heading, 'Life's too short.'"
One final note - Nikki's gone.