RICHARD DEAN ANDERSON: STRONG, SILENT & MYSTERIOUS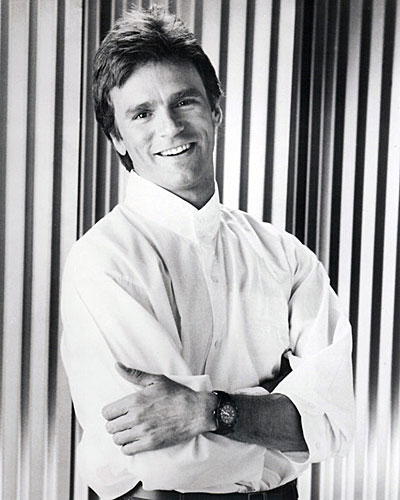 Though not nearly as flashy as the Vice-man, nor as explosive as Moonlighting's main-man, the hero of MacGyver has just as sure, steady and devoted a following. The actor, lanky 'n lean Richard Dean Anderson, always has.
Well before MacGyver's swashbuckling adventures brought him into the spotlight, Rick (call him that - all his friends do) practiced his charms on fans of General Hospital as Dr. Jeff Webber for five years. He also starred in TV's Seven Brides For Seven Brothers and Emerald Point, N.A.S. Rick's had hits and flops - in the fickle world of TV fame, he's a survival expert, not unlike Stace MacGyver!
Born in Minneapolis, Rick had two loves as a youngster: athletics and danger. Sometimes, one led to the other - he broke both arms playing hockey, effectively scotching his dreams of playing professionally. Rick left home often in search of adventure, hopping freight trains to get around. At college he became interested in acting and pursued it with a vengeance, traveling lots and finally landing in Hollywood.
But Rick never played the Hollywood fame-game, choosing unemployment over roles that just weren't "fun." He had no trouble maintaining this chosen lifestyle - he lived in a cabin high atop a canyon with his dog. The pooch, Australian Shepherd Whiskey, is still his only roomie - though Rick's been romantically linked with actress Sela Ward and director Marlena Laird.
The success of MacGyver has shed little light on the 37-year-old actor, who mostly keeps a tight lid on his private life and on his emotions.
He loves being MacGyver; he's still a hockey nut and those who work with him call him "the nicest, most caring actor around." But delving deeper doesn't work: "There are some things about my past that I don't want anybody to know about," he said in a rare interview. "Some pretty dark moments growing up."
This TV sex symbol wins the title for "mysterious" hands down - which doesn't put a damper on his appeal at all!