SLAP HAPPY!
'MacGyver' star wishes; Rangers make it come true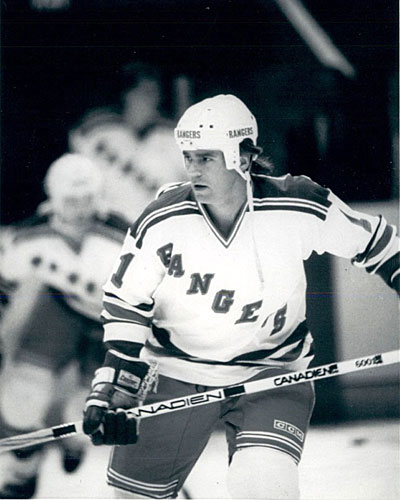 The early arrivals at Madison Square Garden checked their Rangers programs with a mixture of puzzlement and hope. No. 11's face looked familiar. But when did GM Phil Esposito bring up this rookie and - more importantly - could he score?
"I haven't had so much fun in all of my life," said Minnesota native Richard Dean Anderson, the star of "MacGyver" on ABC-TV. "It was Paramount Pictures' Christmas present to me."
Anderson, 36, spent 20 minutes with the Rangers during their pregame warmup Sunday night. The team even had a special jersey made for him. He took about six shots on John Vanbiesbrouck, putting in a rebound behind the net minder.
"I got there late," he chuckled. "And Espo fined me $50. When he noticed I didn't have a tie, he fined me another $50. At 16, my dream was to be a hockey player. But within three weeks, I broke both of my arms while playing in high school. I've remained a fan. And last year, I helped form this celebrity team that plays for charity. Besides me, there's Michael J. Fox, Alan Thicke and Michael Keaton. We're hoping to get old pros like (Chicago's) Stan Mikita and Bobby Hull."
Oh, yes. The Rangers lost in overtime to Hartford. They could've used Anderson's goal.