"WHY I HAD TO LEAVE GENERAL HOSPITAL"
A Farewell Message From Rick Anderson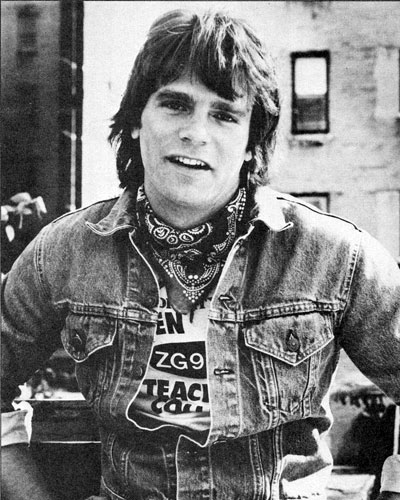 It was a bittersweet day for Richard Dean Anderson, when, on March 6, he played the role of Jeff Webber for the last time. He was happy to be free of the role, which he never felt he'd been allowed to develop, but he was also sad to leave behind all the close friends he'd made during his five years on General Hospital:
"It was my decision to leave, not ABC's, despite rumors that have been flying around. The part didn't allow me to grow as an actor and I've too much energy to just stand still. The writers never permitted Jeff any natural growth, let alone the supernatural growth like they created for Luke and Laura."
Rick was pleased that he'd had so much positive response from his fans who realized there was a lot more to him than drippy Jeff. "I'd get letters saying, 'We see something special behind Jeff,' and those accolades meant so much to me. I hope my fans understand that I'm not abandoning them, but that I am growing as a person and I hope they grow with me."
Rick isn't planning to start something new immediately; he's already turned down a TV pilot offer. He's hoping to land an important film or television role, and while he's waiting he'll spend some time in Germany performing with his friends in the Carl Dante Band. "I also want to take a couple of weeks off and unwind in Hawaii." Hopefully, his lady, stewardess Kathy McGuiness, will be able to join him.
One thing Rick does plan to jump into immediately is his new hobby. "I've gotten into sky diving, and recently made my first free-fall jump. It was absolutely spectacular and I can't wait to go up again."
So, whether he's at work or play, the sky is the limit for Richard Dean Anderson. We wish him the best of luck!