WHEN SUCCESS ISN'T ENOUGH
Richard once thought that all he needed was to "make it" as an actor. "Everything would follow from that." But he soon learned how untrue that philosophy can be.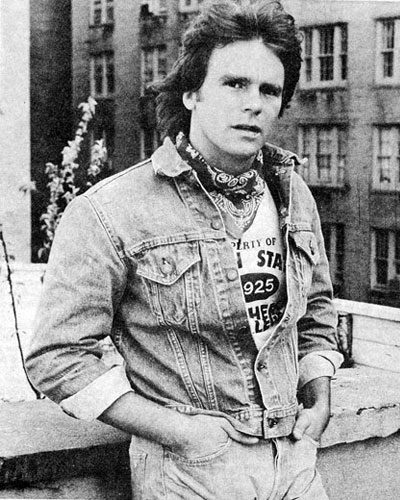 "When I was first starting out," Richard Dean Anderson (he plays Dr. Jeff Webber on "General Hospital") said, "I thought - all I need is a good role in a good show and I'll have it made. I used to hear some actors complain about success. Some said it wasn't worth the time and the effort. Others said it wasn't worth what happened to you afterwards: the fans making demands, the requests, the fear that you won't hang onto it. But I never thought any of these feelings would be mine.
"I wanted to be a successful actor and no matter what happened I felt I could handle it."
Well, needless to say, Rick is a successful actor. So successful that he has to contend with those demands, those requests, those time-consuming activities that take chunks of his private hours out of his life.
"But," he smiled, "I'm not one to complain about any of that. That's all part of the success story, isn't it?
"However, what I learned in all of this is how important it is to reach for success as a person. What you do as an actor is a job. And, of course, you should do your best at any job that's yours to handle. But it's what you do as a person that really counts and, in the long run, determines what kind of an actor you're going to be as well.
"Professional success wasn't enough. I had to search for personal fulfillment. And you know something, I'm still searching because," he said with a smile, "it's a commitment that I never want to end. It's in the searching that you find how much further you have to go in life. And it's a very rewarding way to go on with your life."