UPDATES
Emerald City Comicon
March 28-30, 2014
Richard was among the guests who attended the Emerald City Comicon at the Washington State Convention Center in Seattle, Washington. The weekend included many sessions for autographs and photos with fans, and Richard also participated in a panel on Friday evening. In addition to the familiar questions about anecdotes and favorites, he also related his story about once using a "Swiss Army Bench" when he was locked out of his house, he spoke about the bicycle trip he had taken in his youth, and he acknowledged that while MacGyver was a unique role model, the best role models for children today are supportive parents.
Below is the video of Richard's panel, as well as images taken from the event.
EMERALD CITY COMICON PANEL
March 28, 2014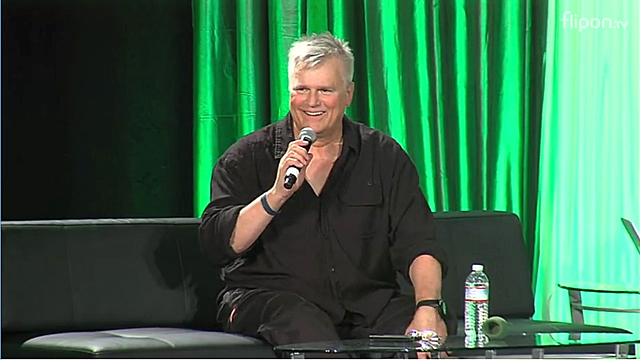 Click to view the interview.
EMERALD CITY COMICON PANEL
March 28, 2014