UPDATES
ORLANDO MEGACON
May 26-27, 2017
Richard traveled to Orlando, Florida to attend MegaCon, his first convention of the year.
During the weekend, he took the opportunity to greet fans, pose for photos, sign autographs, and participate in Q & A panels.
He also participated in some pre-convention publicity and interviews.
Below are some photos and media from Richard's visit to the Orlando MegaCon.
Orlando Sentinel
Before the convention began, Richard spoke with Hal Boedeker of the Orlando Sentinel. In it, he reminisced about his days on MacGyver and Stargate, and he talked about his life in retirement and the possibility of returning to work.
Note From Rick
As the convention began, Richard texted a greeting to the fans and posed for another captioned selfie.
May 26, 2017

Dorky Dad the Cheerleader!

(A good and humid time in Orlando ~ Excellent Humans Here!)



Friday Question & Answer Panel
On Friday, May 26th, Richard took questions from fans in a Question & Answer panel.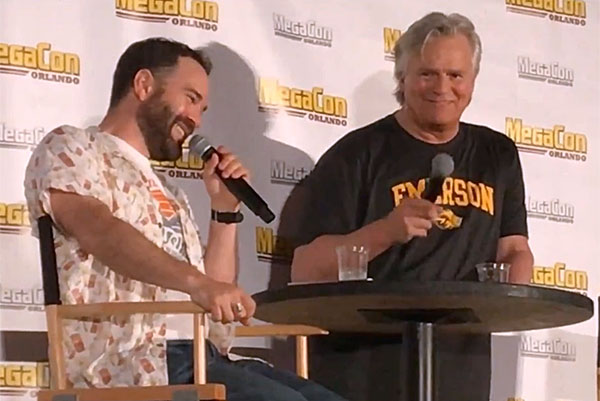 Friday Panel - May 26, 2016
Click to view
Photograph Sessions, Autograph Sessions, and Question & Answer Panel
Richard met with fans to pose for pictures, to sign autographs, and to answer questions.
Photos, videos, and articles courtesy of Rick DeBow, Rich Cook, Sirka H, Orlando Sentinel, and 1BrokeGamerGirl. Thank You!