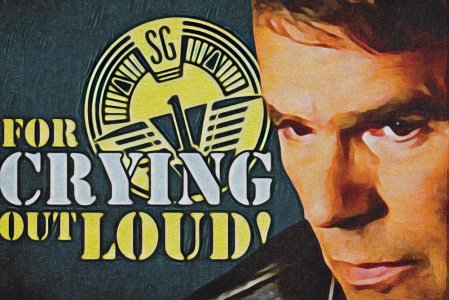 https://jannick0104.wixsite.com/jackgywer
https://www.instagram.com/jackgywer_fanart/?hl=de
I continue to follow my heart,
that does not have to know the mind.
J.K.
I will be very happy too, JackGywer!!! I missed Prague and Bonn but ready to go to Brussels! And...Maybe Marseille too
I cross my fingers!
I know, I know, JackGywer... Never French Organization again LOL
Life is too short not to have fun. My way of life!
Jo56
Just wanted to let you all know that autographs, photo sessions and meet and greet sessions have just gone on sale for RDA for the Hero Festival in Marseilles on 11th and 12th November 2023 - these tickets can be now be purchased on their website.
Since the 2 dates of the cons are close maybe Rick will stay in Europe and do some sightseeing between the 6th and the 10th ?
I´ll be there in Brussels as well!
First time for me to be able to attend both days!
I´m there with JackGyver... after the Paris chaos... never French organization again!
The organization team of Prague did a great job, by the way! I´d go to their con anytime again! Photoshoots and autographs there had been scheduled in half hour timeslots you were supposed to 'reserve' prior to the con. Meaning, you had to be there in time for your 'pre-reserved' timeslot - but like this the waiting lines never became unmanageably long and everyone got his photo or autograph! Great concept! And really nice and helpful staff! Almost all of them fluent English speakers (unlike Paris)! I had a perfect con day in Prague!
Now I´m hoping for a good (maybe also great) weekend in Brussels!
The stuff is already there. I just find a different way to use it.
I'll be in Brussels too - both days. Be great to meet any of you who are there!!
BRUSSELS CONVENTION.
November 4-5, 2023.
Unfortunately, I have to cancel my stay at the Brussels Convention (COMICON) from 4 to 5 November 2023 for reasons beyond my control. In agreement with the organization of COMICON, I therefore resell 1 autograph of Richard for Saturday as well as a photoshoot with him and the same ( 1 photo, 1 autograph ) for Sunday.
My entry ticket to the Convention (Geek DeLuxe) is also on sale. Please contact me via Messenger if you are interested.
Life is too short not to have fun. My way of life!
Jo56