Kate
,
Pam
, oh you two little devils. What do you do to me? Temptations, temptations...
Anyway, thank you for the good tip. I will indeed check it out and think about it.
And now back to the topic.
Jack's winter adventures - Savoie Alps 2012 - Part 3
Another day in the mountains brought a great surprise. We found a cave - grotto - in a glacier above our resort. Once Jack had spotted it, he just dived into it, leaving me far behind. After a while of wandering through a maze of tunnels, I could hear familiar sounds of metal clattering against ice. I breathed a sigh of relief and followed in the direction where the sound was coming from. More steps through the narrow tunnels, a couple of corners, and there he was, plastered to a wall, fully concentrated on his climbing.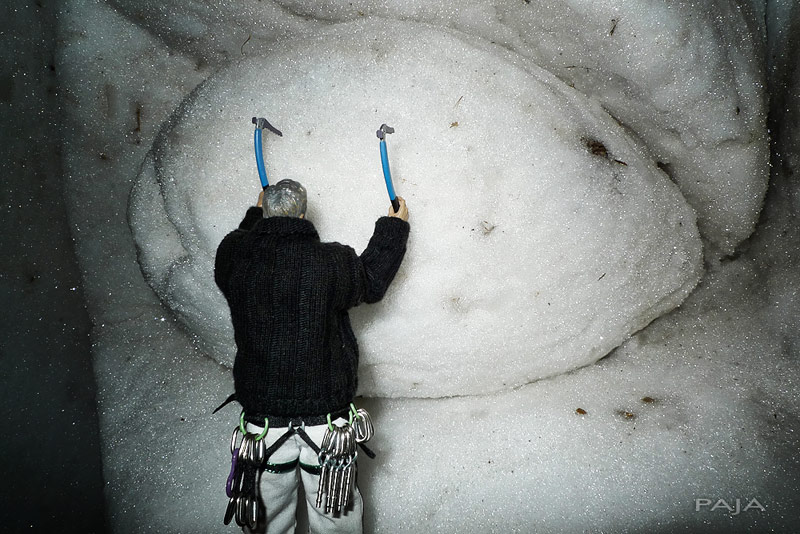 In an eerie light of my head lamp, I watched Jack's progress. He did not pay any attention to his surroundings and was moving systematically like a machine. There was something very disturbing about him.
Paja: Jack?
Jack: Euge.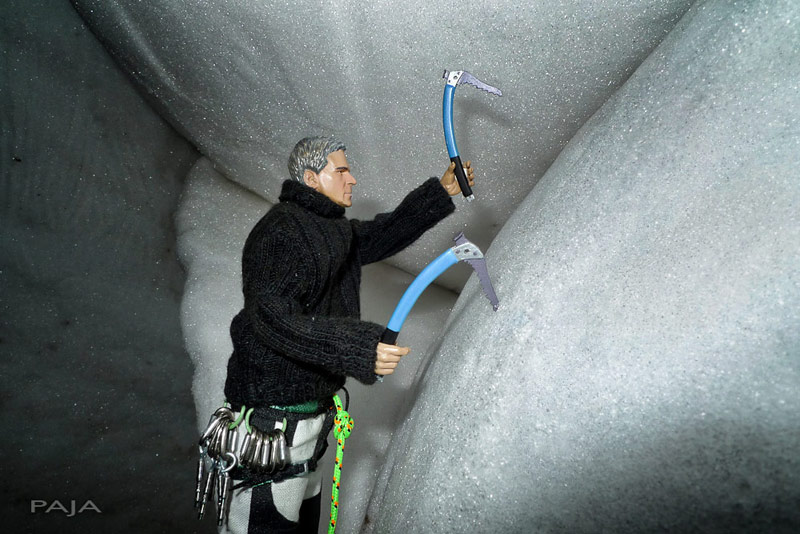 Now, that really scared me.
Paja: Jack, what are you doing there?
Jack: Euge. Euge.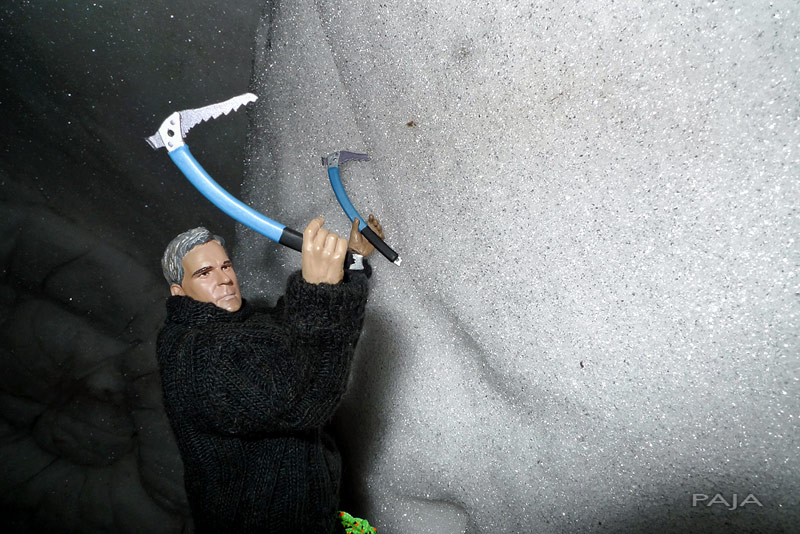 When I heard him speaking Ancient, I felt totally helpless. I thought he lost it. But I did not know why. What happened here? What could possibly cause this?
Then, at some point that probably presented the top of his frantic climb, Jack yelled a victorious "YES!" and started to rappel back to the base of the mysterious wall.
When he was securely on the floor, he just kept standing there without a word, his gaze fixed on a strange ledge he had reached seconds ago. He was drenched in sweat, breathing heavily, but visibly satisfied and proud at his achievement.