One shot ... for Andy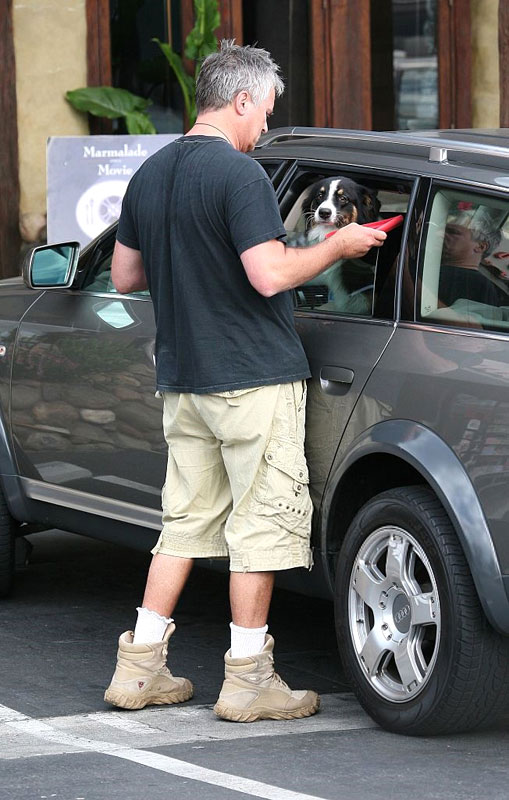 Rick : Do you want to play frisbee with me , Andy ?
Andy : In the car ? You're kidding , right ?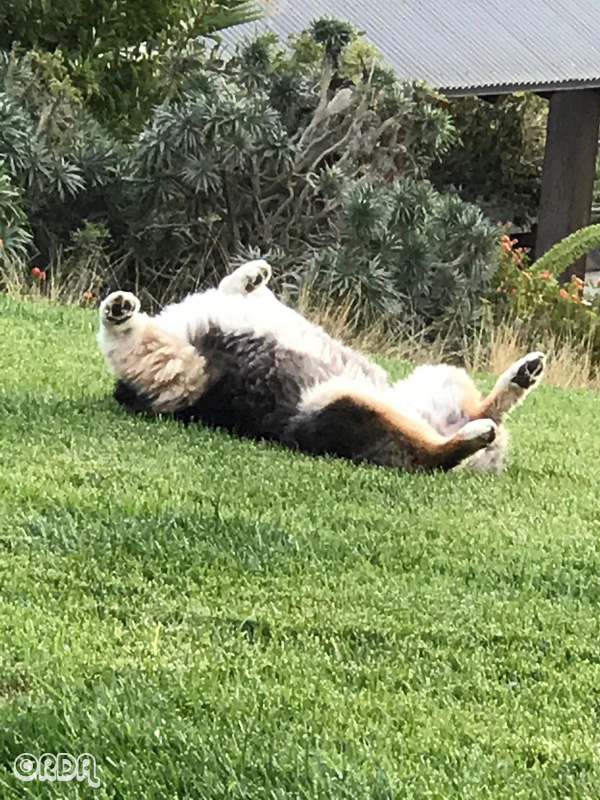 Rick : Are you ready now ?
Andy : Sorry , daddy , nap time .
Rick : Ok Andy isn't a very playful dog ...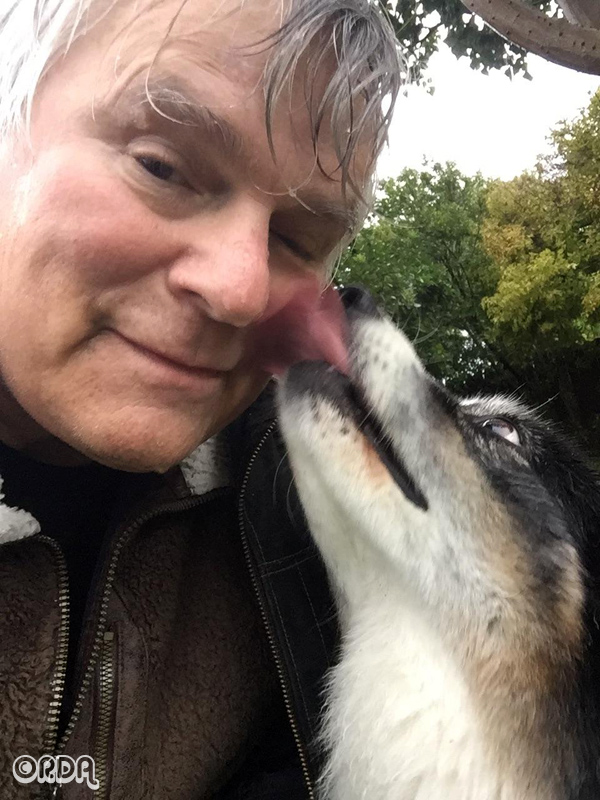 ... but she brings so much joy in my life !
Andy : Love you , daddy !!
sweet say what V sad time ....I was looking for a new say what and came across these ...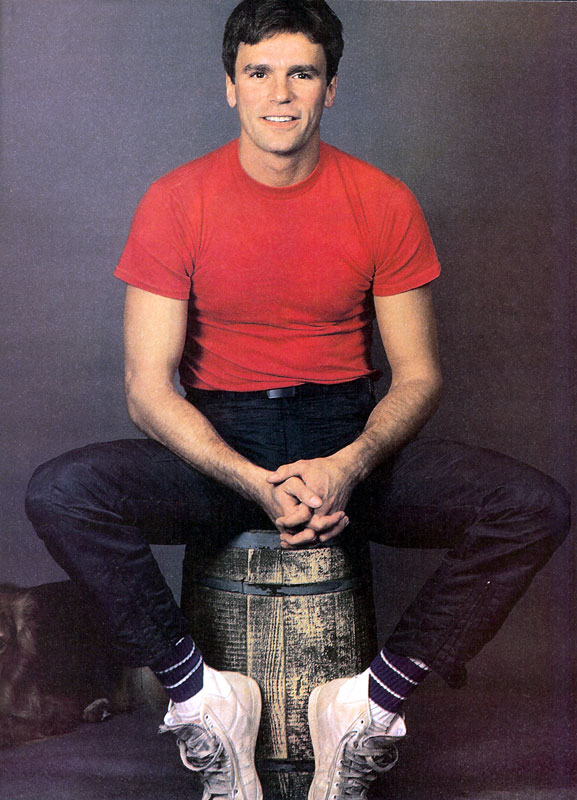 Rick: I'm not usually one for publicity photos but this a barrel of fun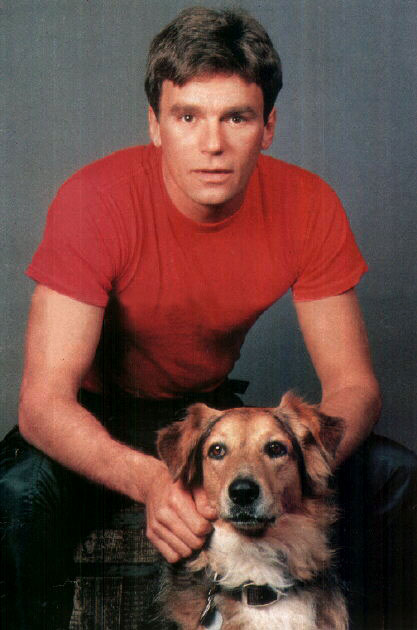 Whiskey: oh why is that dad?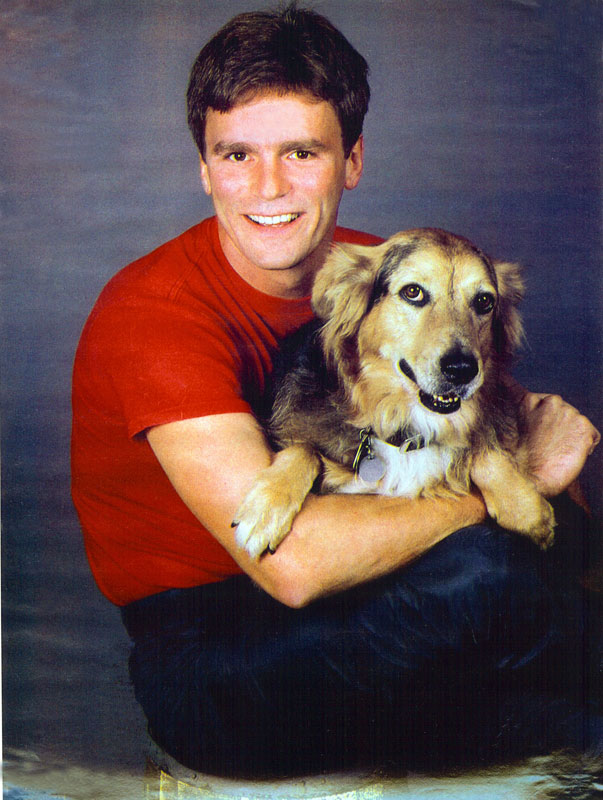 Rick: because your with me
Whiskey : awww love you too dad
Thanks for the new pics , erg !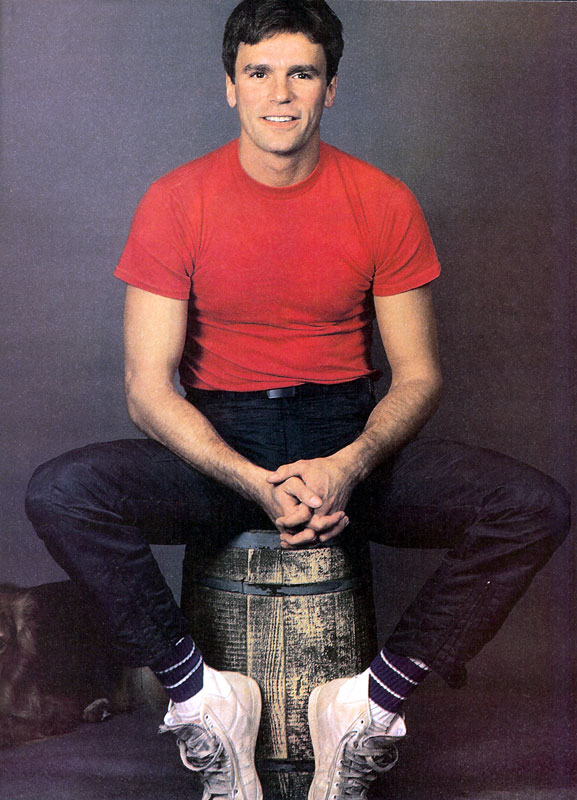 Rick : Hi , dear fans !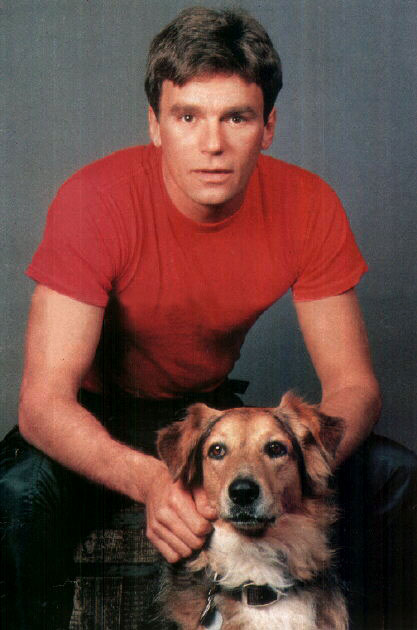 Whiskey ( worried) : What's going on ? Who is he talking to ?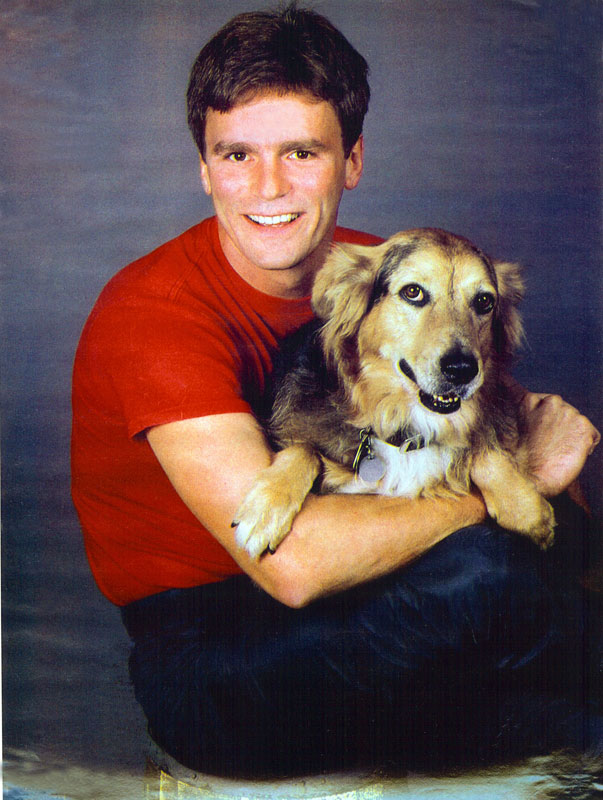 Rick : It's ok , Whiskey . Come here .
So, fans, this is Whiskey . And as you can see my dog is very protective ( and curious and possessive
)
Whiskey : Indeed ! Don't mess with daddy !
your welcome V great say what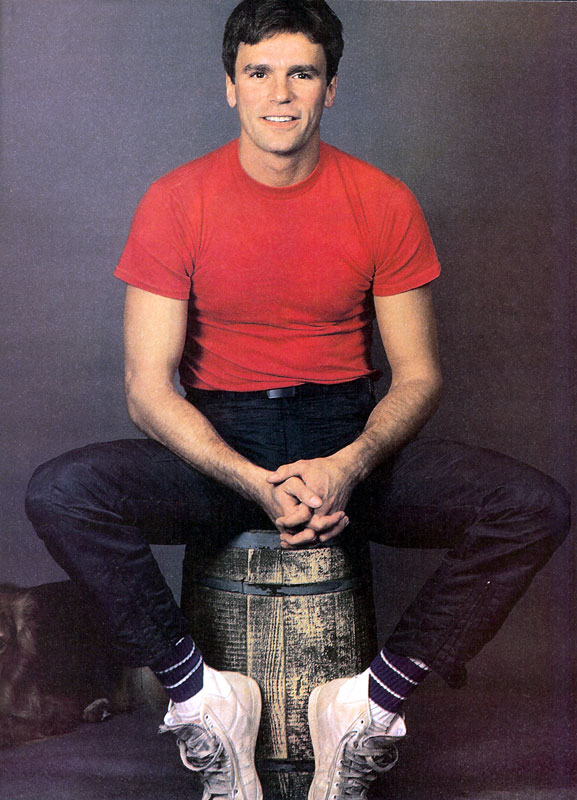 Rick : you know that old saying ..when dogs look like there owners?
yea why?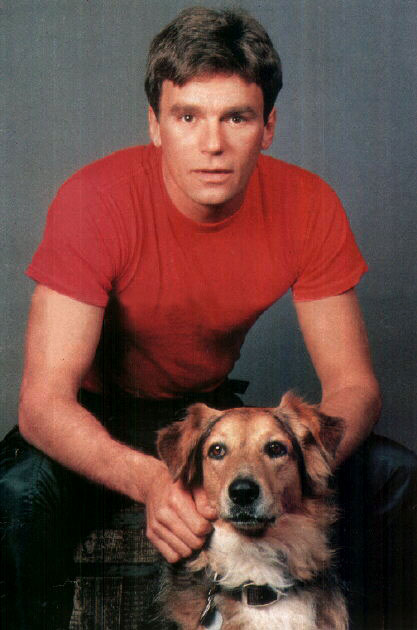 Rick: what do you think do we look alike?
ahh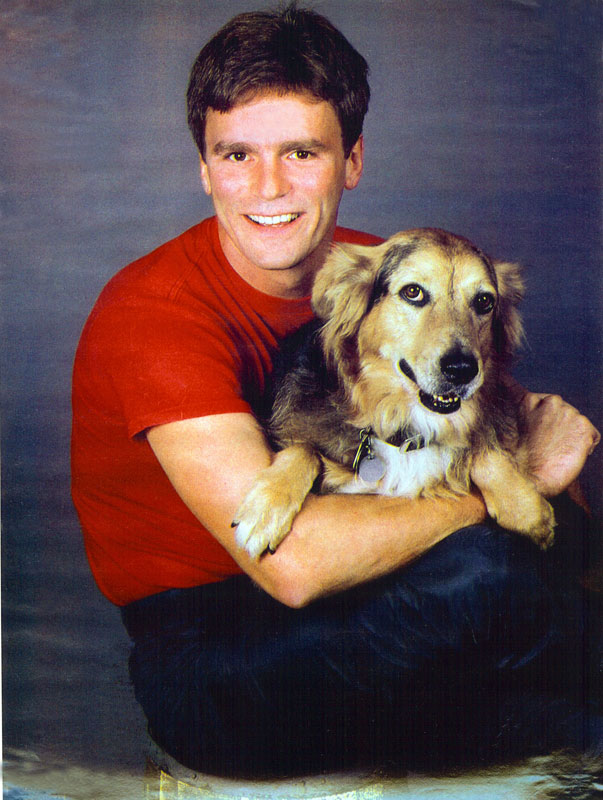 Rick : Waite Waite! before you decide ....how about now?
maybe if you grew a mullet
Whiskey : and a tail
i thought since halloween is almost here it's time for a new one ...besides i couldn't think of anymore for that one ...so here we go and
HAPPY HALLOWEEN!!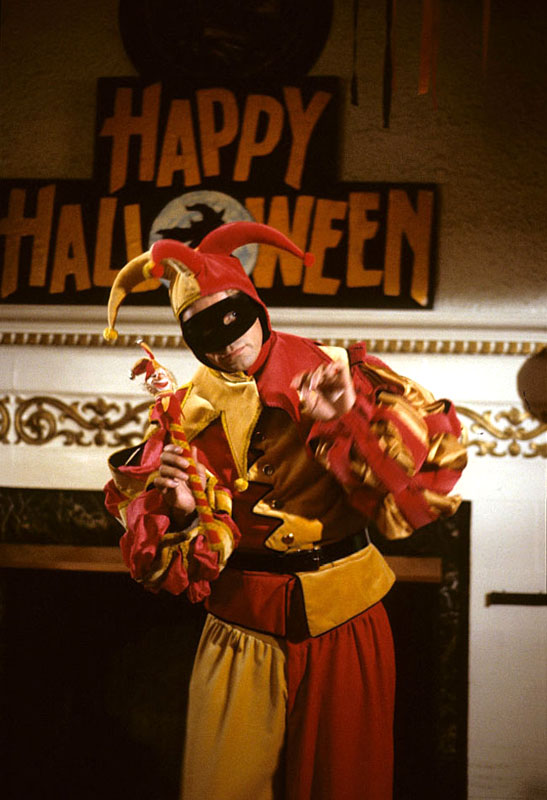 so what are you going to be for Halloween rick?
Rick: this year I have decided to go with an oldie but a goodie...the jester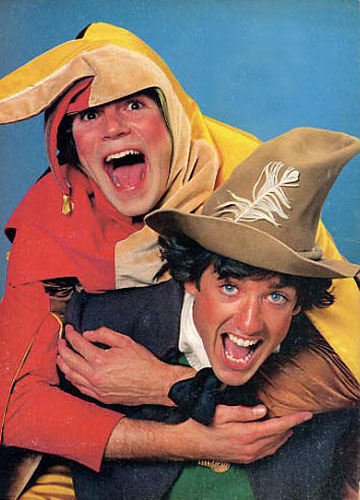 Rick: I wore a similar costume some years ago....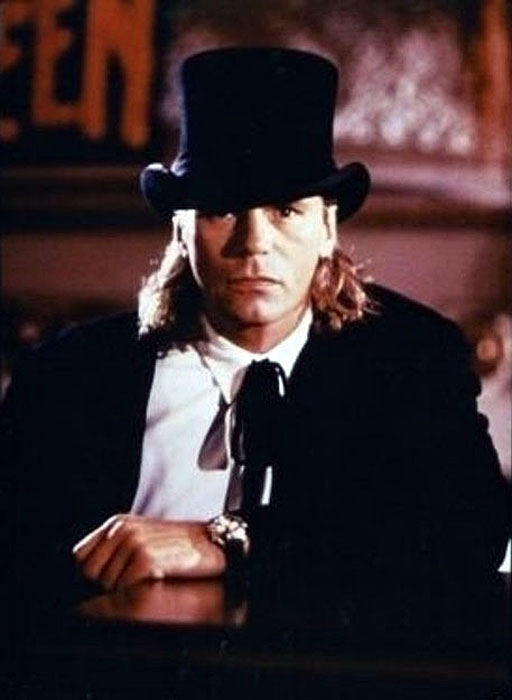 but I wont talk about that mostly because I don't remember most of it to long ago ....what I'm getting old!!
ok no need to shout … jee I thought jesters were supposed to be happy
Rick: I need a nap
time for a new say what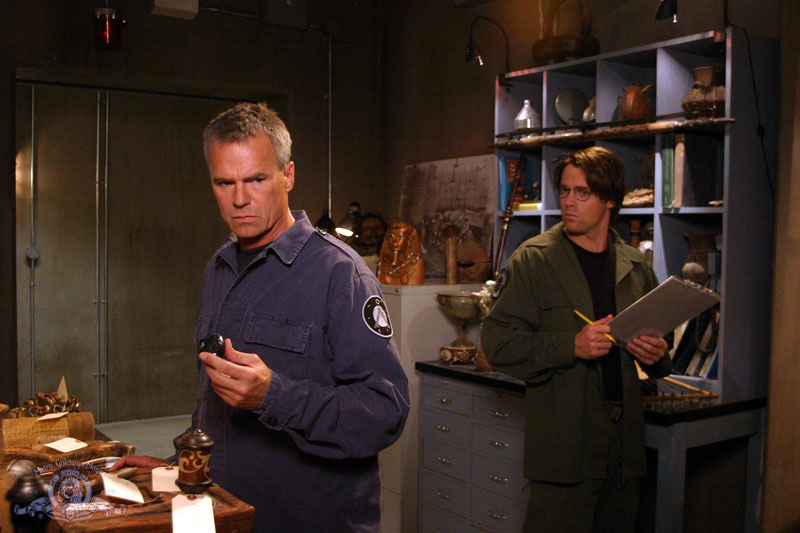 Daniel:...Jack what are you doing ?
Jack: I feel like I have forgotten something
Daniel: jack please put that down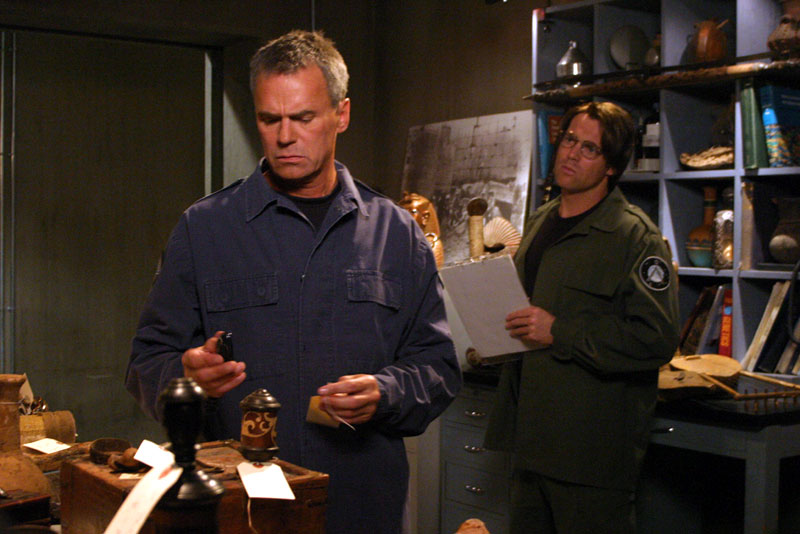 Jack: only I can't remember what it is I have forgotten
Daniel: was it important?
Jack: no I suppose not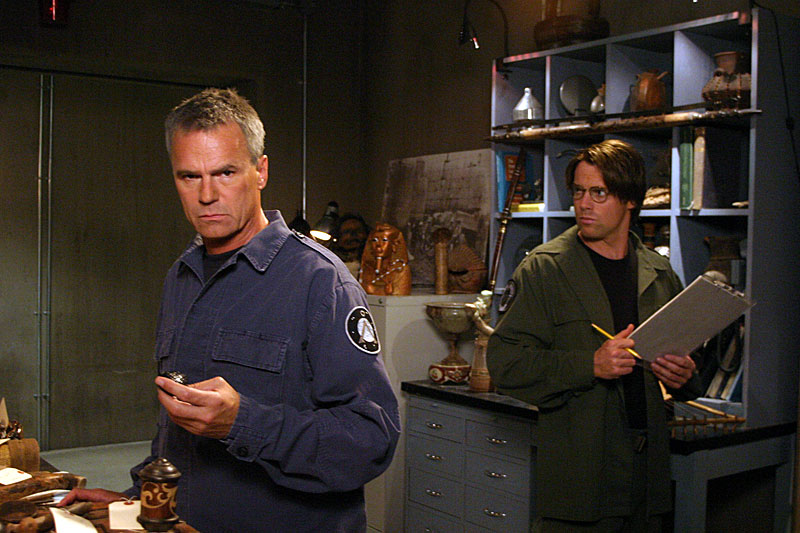 Jack: oh I remember now
Daniel: great what is it then?
Jack: the Simpson's is on tonight!!
Daniel thinking: why is there never anyone else around when these conversations happen?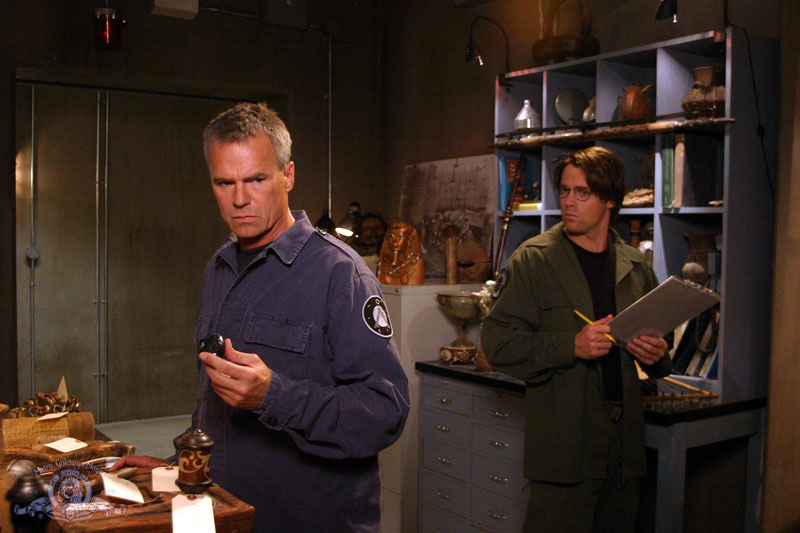 Daniel:...jack?
Jack thinking: is this my tv remote?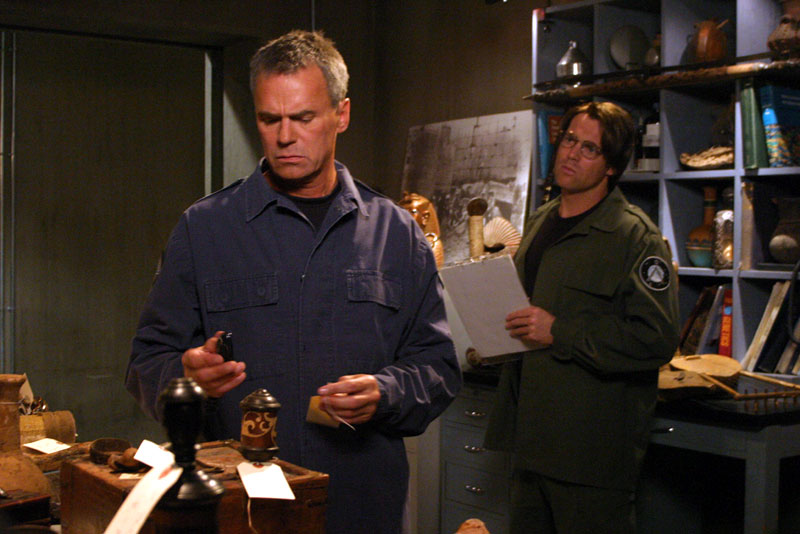 Jack: Daniel how important is this ?
Daniel: very important why?
Jack: no reason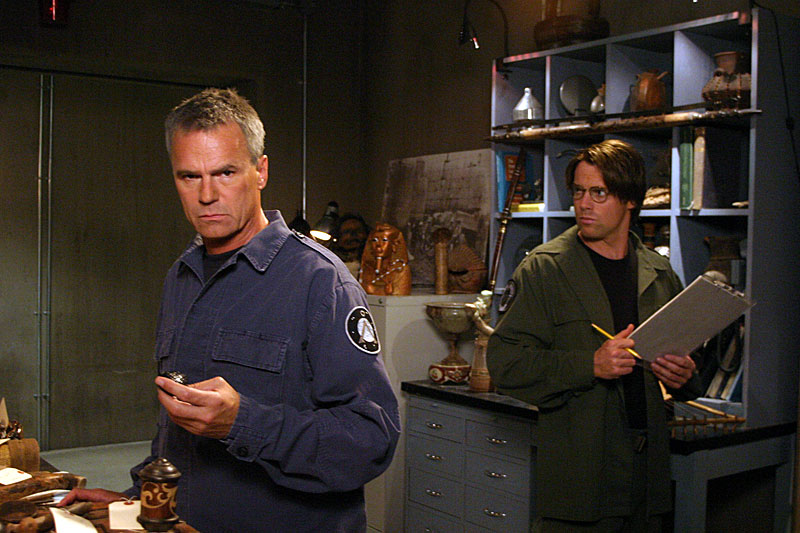 Jack thinking : if my remote is here that explains why my tv wont work
Daniel: are you ok jack?
Jack: yes I just ow the repair man a huge apology and a fruit basket maybe a gift card and beer
Daniel: ok?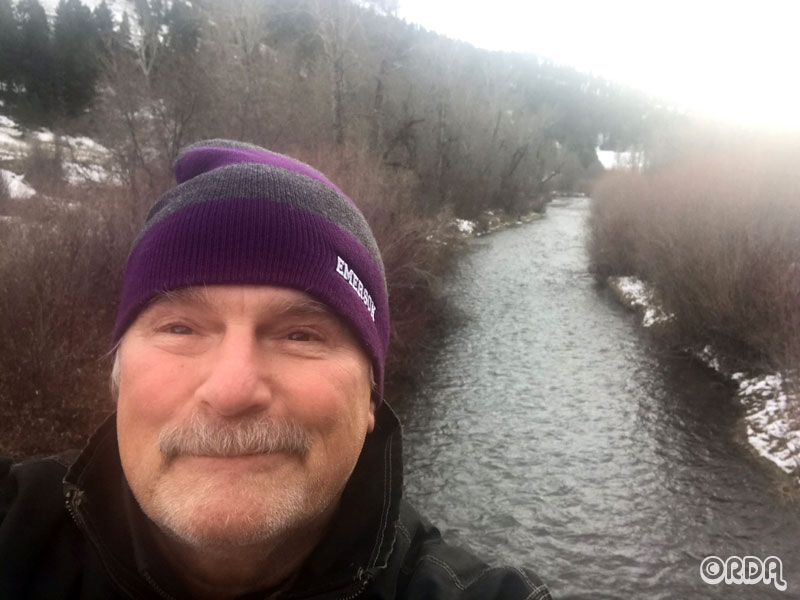 Rick: well it's getting cold outside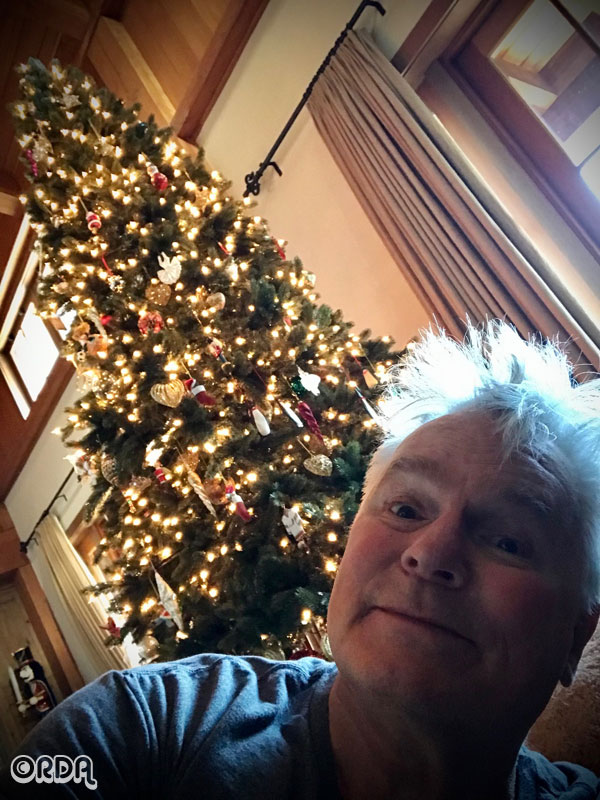 it's time to decorate cause it's christmas time....only one problem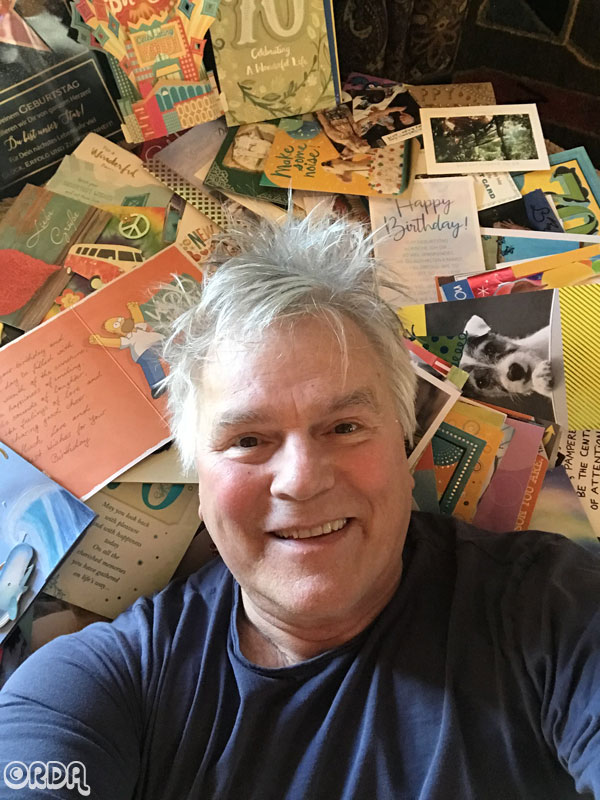 what am I to do with all the cards? i still have the ones from last year see?
-ahh rick those are birthday cards
Inspired by the panels in Paris and Rick's answers :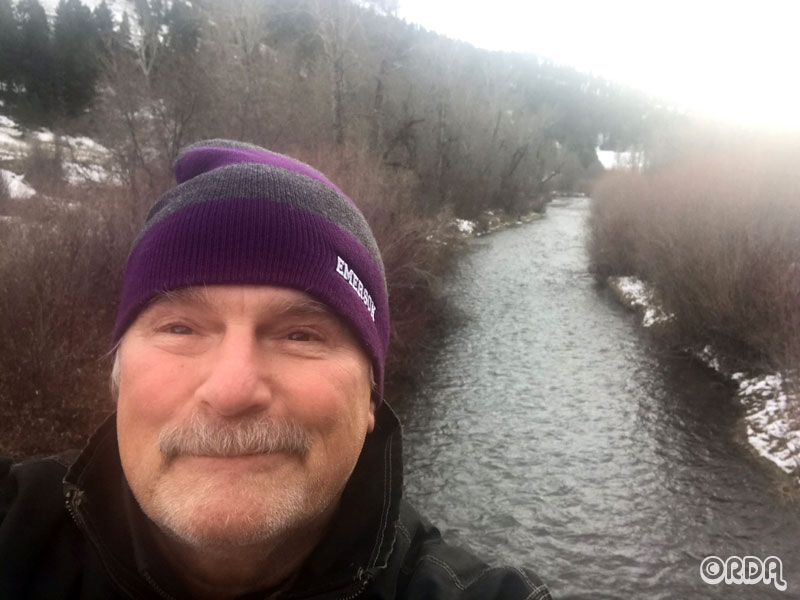 Rick : It's freezing cold over here ... reminds me of the terrible Paris manga con . Never again ...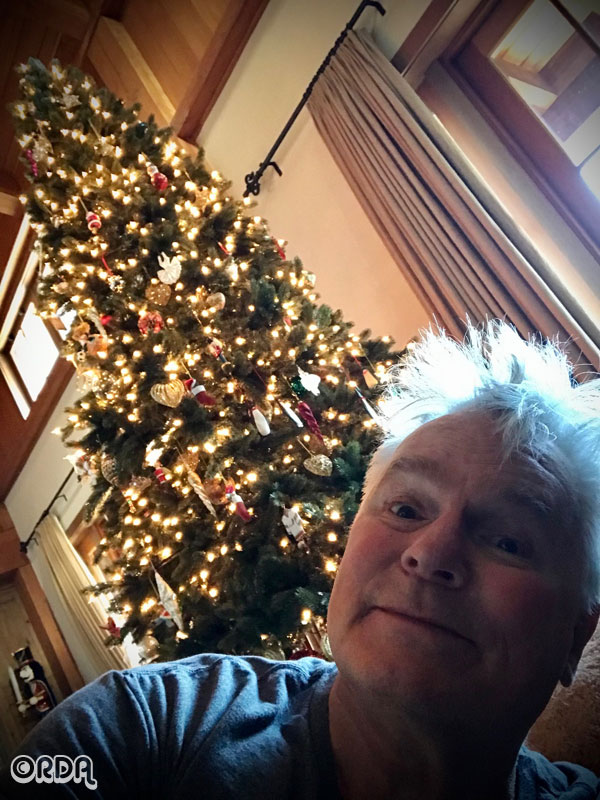 There's no place like home, nice and cosy in December ...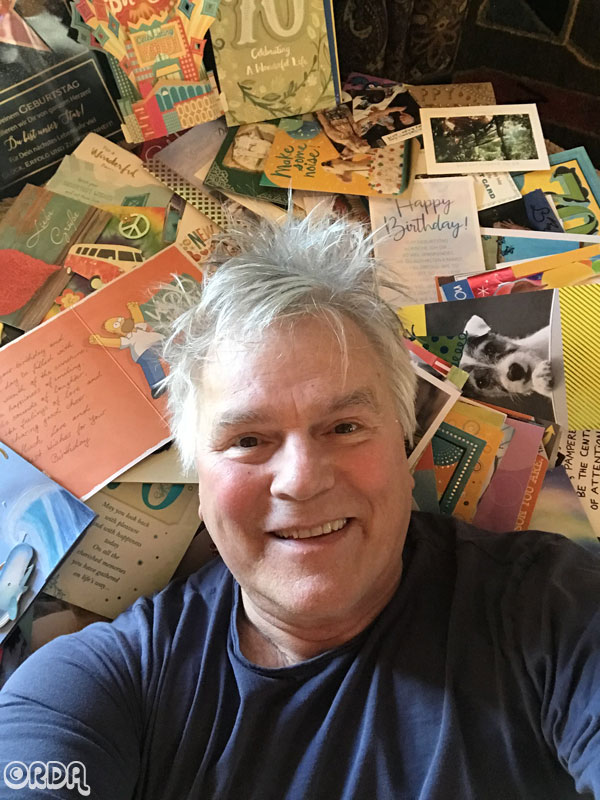 with my dog ( card
) and some reading .
Sleep on it , Rick . Fans would be delighted to see you in Germany next year !