Bit of advice for meeting RDA for the first time - don't forget to breath.
If you can't say anything nice.....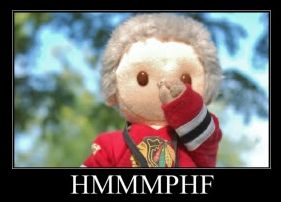 ---
Thanks for the advice. try to keep it in mind...
"Dogs are my favorite people !!!"
"I've got to have fun or it's not worth it."
RDA
---
Will try and take lots of pics though I may get a little distracted
Just bought a photo op with Amanda too so that's gonna be awesome.
Mac: Two guys with bazookas blew up your cab.
Jack: They blew up my cab with a bazooka?
Mac: Two bazookas. But I can explain.
Jack: Bazookas? You can explain bazookas? YOU CANNOT EXPLAIN BAZOOKAS!
---
i put my holiday in at work to go wales...it was allowed...now my team leader has just come back to me and said i cant have it ow cos there are 2 people already off on our team......i used a whole lot of swear words when he told me...i am not giving up....i am appealing as it isnt fair.
---
he can't take it back as he already granted it to you. check out the working law. i can have a lock for you but its in my working place the same. and tge mistake is not made by you. so he can't punish you... you can check on the webside
www.landaulaw.co.uk
if you suffer financial loss than you can fight is as constructive dismissal
good luck
"Dogs are my favorite people !!!"
"I've got to have fun or it's not worth it."
RDA
---
thank you for that,i will have a read through it....i dont get why i cant have it as i am a support worker and the person i support always goes home to his dads at the weekend and i always get moved to another area so its not like they need me on the team that weekend..its silly...I am deteremined i aint going to work that weekend....be my first time meeting him and i dont know if he will be returning to the uk again....as its been a couple of years since he came here..and the last time i were on holiday so couldnt cancel as would of lost money.Maybe i am just not meant to meet him
---
well, you always can sign you self off sick ( not fit for work) it is not stated that you have to stay at home. i spoke with my husband about it ( he is a supervisor). he said also that it was his fault so he have to give you it no matter what and have to deal with the problem he caused. keep me posted. fingers crossed for you
"Dogs are my favorite people !!!"
"I've got to have fun or it's not worth it."
RDA
---
I have recently just come off sick.. Been back at work 2 weeks now. Considering going back on sick.
---
hope everything works out for you. still 4 weeks to go
"Dogs are my favorite people !!!"
"I've got to have fun or it's not worth it."
RDA
---
Good news I am off. Purchased entry tickets and photo op yesterday. Me and my bestie are going to Wales
woop woop
---