The Gauntlet
Another good episode with the early MacGyver, I love it!
The opening gambit was so cool, kind of crazy, what you can do with a map!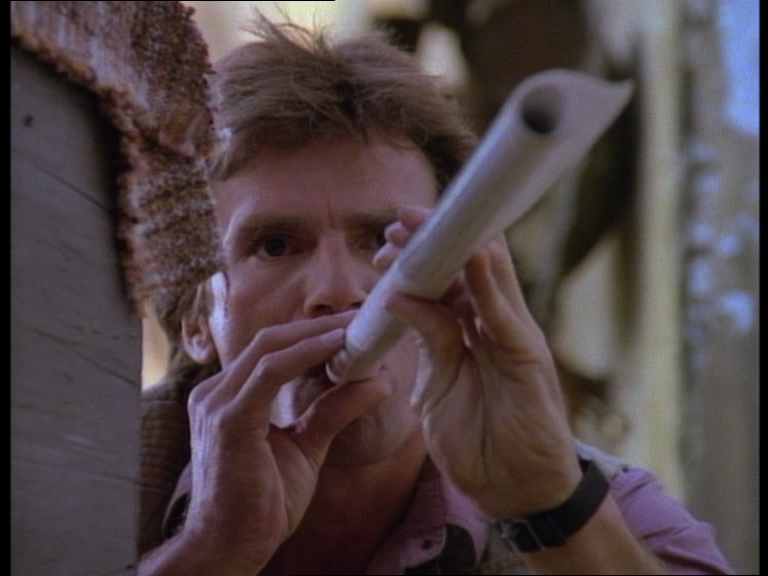 His pursuers were lousy shooters when he slid down the dune on the map, they could have shot him easily, free field of fire, fortunately they were all unable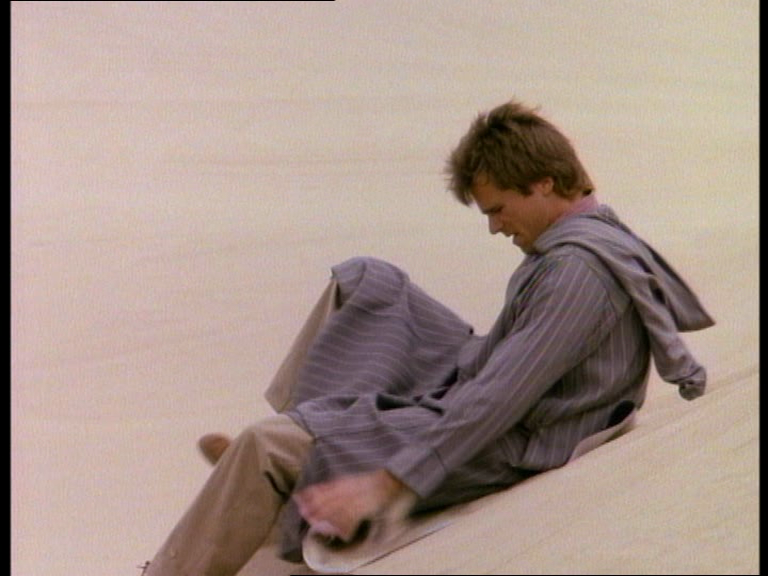 He mended the balloon with the map, wondering how easily he climbed up. But at the time, his fear of heights was not known, was it? On the other hand, fear of death probably inspires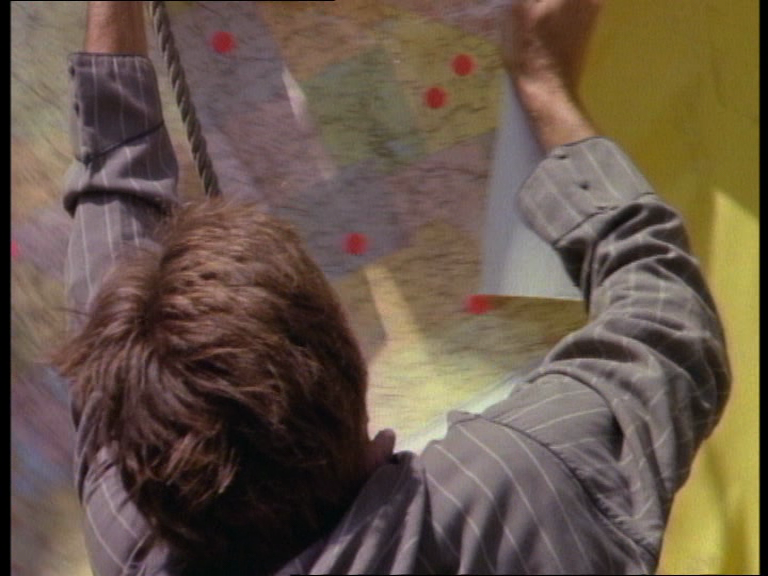 The real story was again quite adventurous, with many MacGyverisms delighting in their simplicity, at least me.

When he prepared the lizard over the fire and Kate complimented him, his reaction was so sweet. Love this scene and then the kiss comes, where I thought for the first time in the series, this kiss was really wanted by him and he enjoyed it.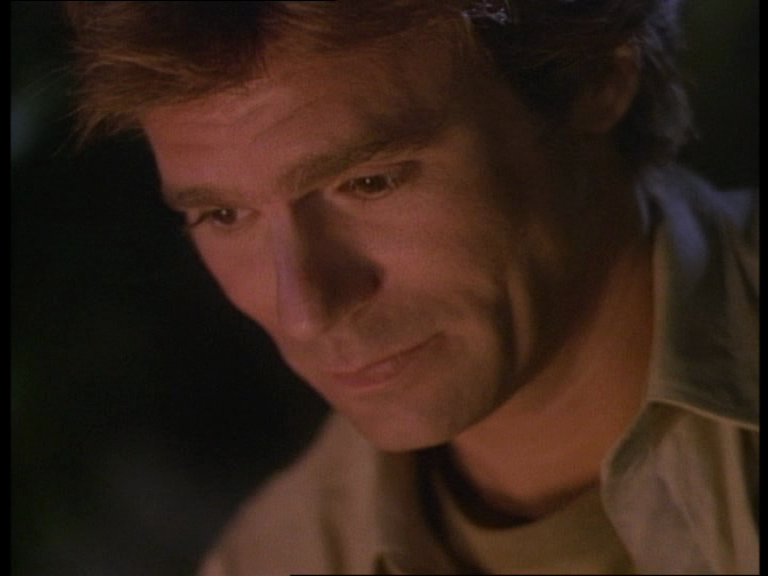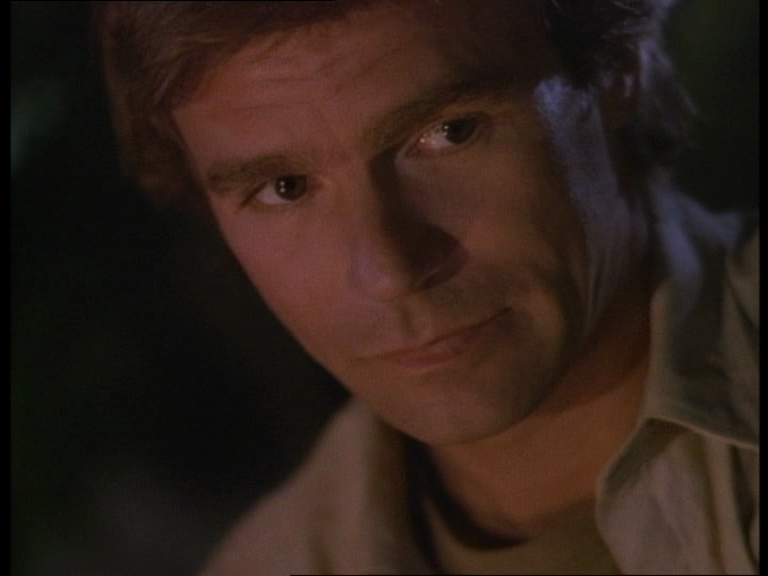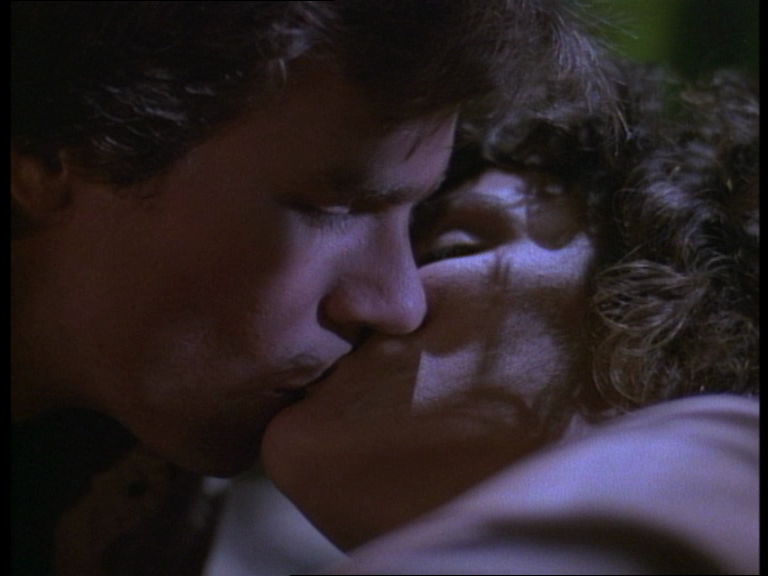 Mac and Kate try to come to the border to Mexico.

They reached the border and were already expected. Appearance MacGyver!!
In a short time he has a plan!
Mac sweaty and oily was nice to look at!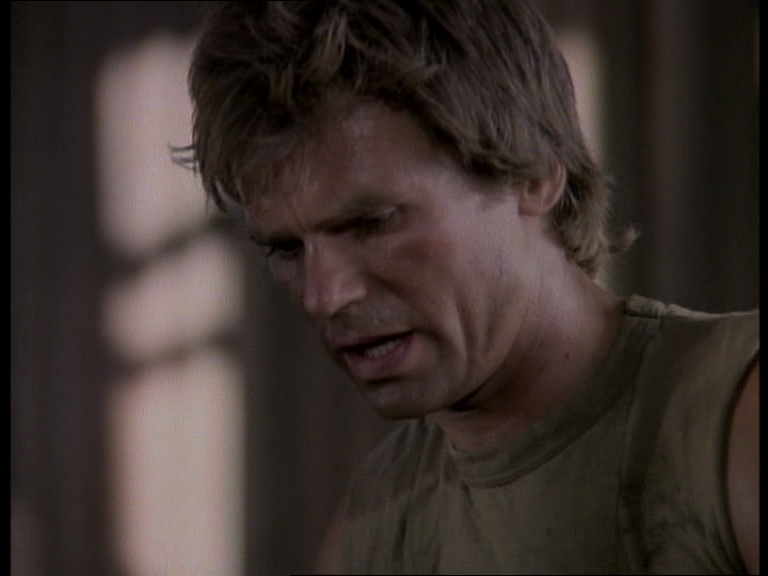 They escaped in a wooden barrel, always wondering, how did they fit together in this barrel?
Maybe the size is deceiving.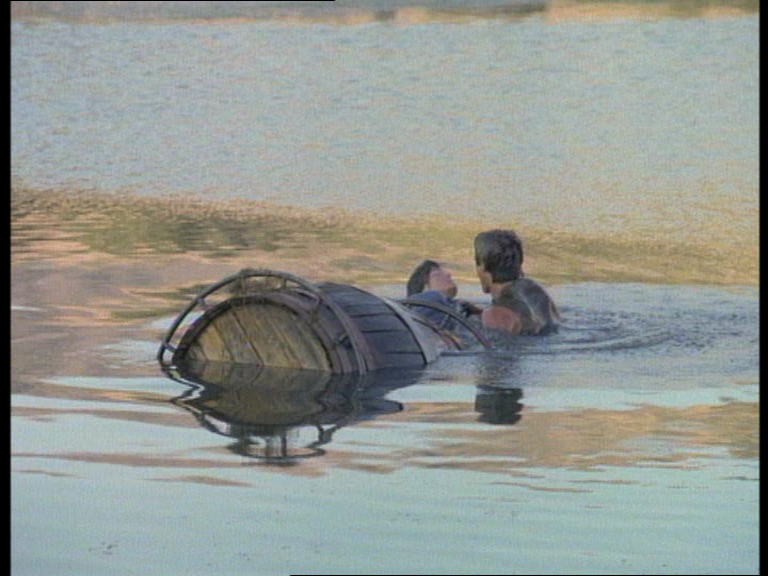 Nice episode with beautiful pics of MacGyver