Posts: 127
Joined: Thu Dec 03, 2015 4:24 pm
Location: South Africa
---
This is not MacGyver, that's all.
Veronica LAKings
---
Posts: 127
Joined: Thu Dec 03, 2015 4:24 pm
Location: South Africa
tvero80 wrote:

This is not MacGyver, that's all.
Agreed.
---
"No matter how hard the past,
you can always begin again."
(Buddha)
---
The more I see of this junk, the angrier I get.
It feels like an insult to all original MacGyver fans, like they're making a mockery of the show. Not only that, but it feels like an insult to RDA's legacy, as well. He made that character what it is. If it wasn't for him, I doubt the show would have been the success it was. Like vampires, they want to feed off the quality of the original. It's all about money to them, really, nothing more. How disgusting. How lame that they can't think of their own ideas for a change.
No, I will
not
be wasting my time watching this garbage MacGyver-in-name only, and I don't care if it's a massive hit and wins a ton of awards--it's still imitation MacGyver, like imitation cheese--all fluff and no substance. Oh--and flat and tasteless. I need to go watch some
real
MacGyver to get the awful taste out of my mouth. Yuck!
No...just...no.
Last edited by
CMac
on Fri May 20, 2016 2:56 am, edited 3 times in total.
---
Not Mac this is simply AWFUL!!!! No way will I see this. You see this kind of s..t. in the movies all
the time. Very disappointed they spent any $ at all making this garbage. The character is simply
out of Mac's standards. Thumbs down on this attempt.
---
Posts: 2018
Joined: Mon Mar 31, 2014 1:50 pm
Location: ATHENS, GREECE
I agree with all of you ladies. This "thing" has NOTHING, ABSOLUTELY NOTHING TO DO WITH MACGYVER. Not to mention that this new guy has nothing to do with our man, regarding the appearance. He's not even compared to him. And I just hate it when they even call him Mac in the trailer. So disappointed, from every point of view. It's all for money. But no matter what they do, they won't destroy the real MacGyver's legacy, which it will remain alive in people's hearts. Let them have it, but I don't think it will be around long enough. I won't bother any more. It's really not worth it. Let's watch some REAL MACGYVER and get me really "high".
---
The one thing that this show does is reinforce the lack of creativity in Hollywood today. There have been so many "revivals" of old movies and shows it's ridiculous. However, I am thinking about watching the first episode because I'm a little curious how they're going to handle the technology (or lack of) in the show.
If you can't say anything nice.....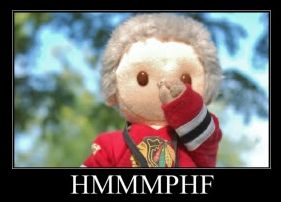 ---
This 'young man' is so smug !("just another Friday" ,not even funny
). And did you notice his face at the very end ???
Do you call this a beautiful smile ? I don't .
Veronica LAKings
---
Yes, he is smug, and that is one of the reasons I knew they would ruin this show. MacGyver is
not
smug--if anything, he is humble, vulnerable, and shy almost. RDA once called him a "reluctant hero", and that is indeed what he is. That's part of his charm, part of the charm that RDA brought to the role that made him endearing and that is sorely lacking in this dismal portrayal. This guy has zero charisma--more like a cheap, poor impression of RDA's demeanor than actual acting. It's pathetic.
---