Happy Easter!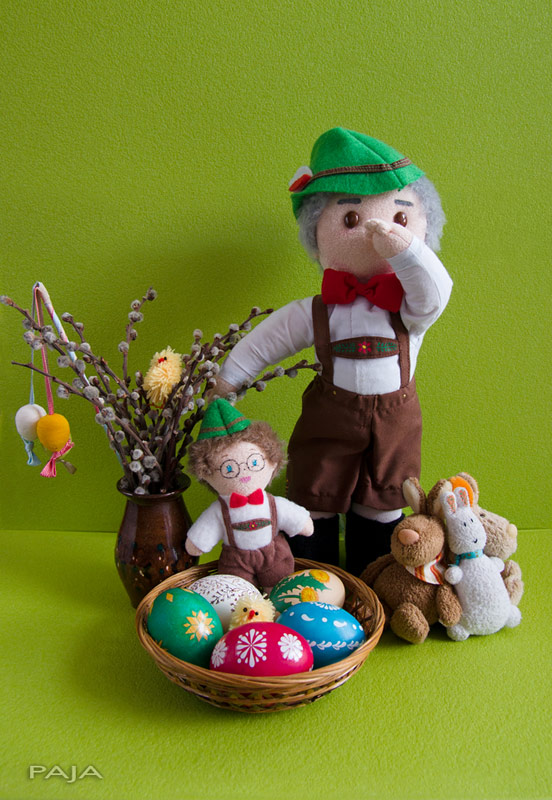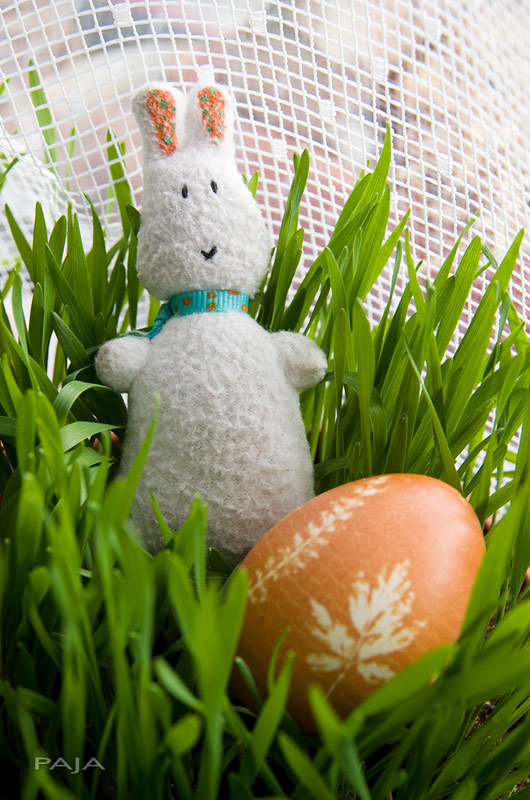 ---
Happy Easter to you, Paja!
Thank you for those nice pictures and the story.
I discovered this thread only 5 minutes ago and I have no clue, why it escaped me before
"No matter how hard the past,
you can always begin again."
(Buddha)
---
Hi Paja **
waves
**
I love the Easter portrait of your little gang.
♥ ♥ ♥ ♥
I was looking through my FedCon photos the other day and had a wonderful walk down memory lane. Our little photoshoot with the kids was a lot of fun. Some of my favorite memories are the little competition between your Jack and my "Tiger" for Sam's attention and some of the looks we got from the people that witnessed our craziness. Maybe one of these days I'll have some time to post a few pictures here (although I feel your pictures are a lot better than mine).
I hope to see more of your photos.
Pam
If you can't say anything nice.....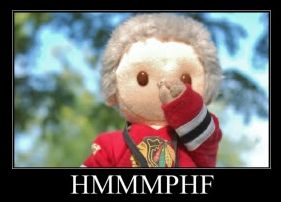 ---
Hi Caty, I'm glad you have found this thread. I believe it is worth checking now and then. There might be a lot of fun waiting to be discovered.
Hi Pam
*waving back*
we seem to follow the same chain of thoughts. Therefore... the very first part of the memorable photoshoot is now on. Finally!
Walk in a park
Here is our complete gang at a hotel, just after we had been introduced. During a brief friendly chat, it was soon decided to look around the city. All together...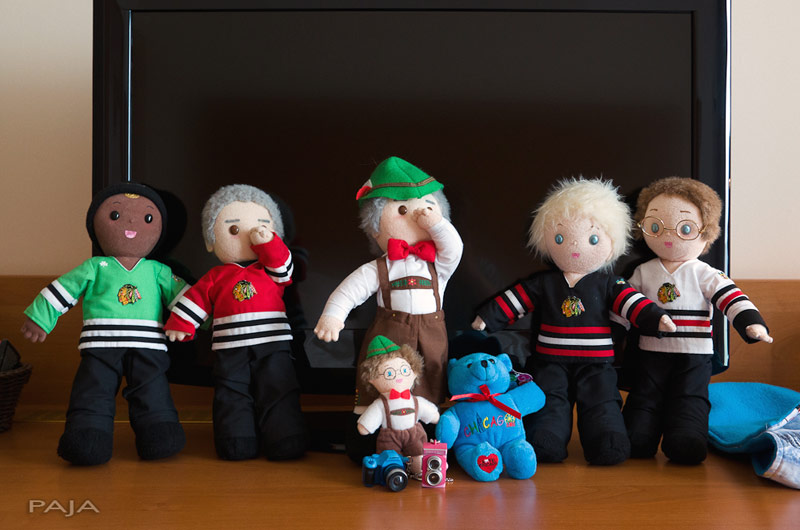 Nordpark in Düsseldorf turned out to be a great playground for our little explorers. They didn't miss any opportunity to run, climb, jump or fall everywhere they found it exciting.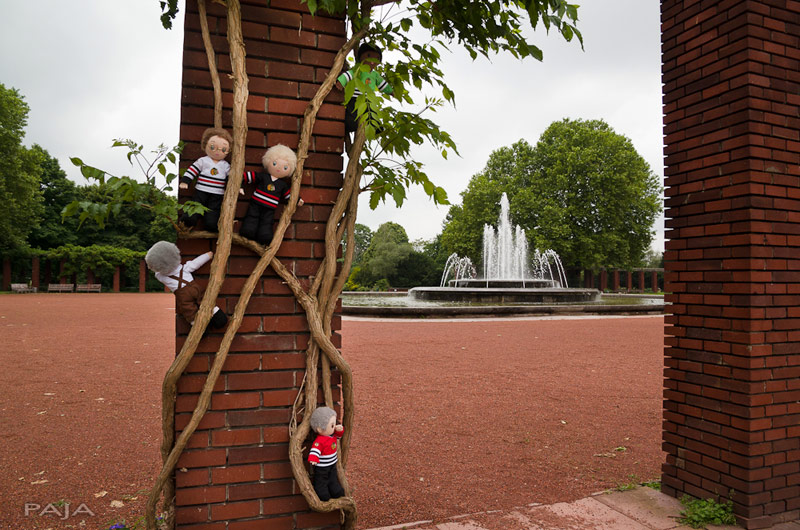 Sam: Hey, guys, look at the lovely bench over there. Let's sit there for a while.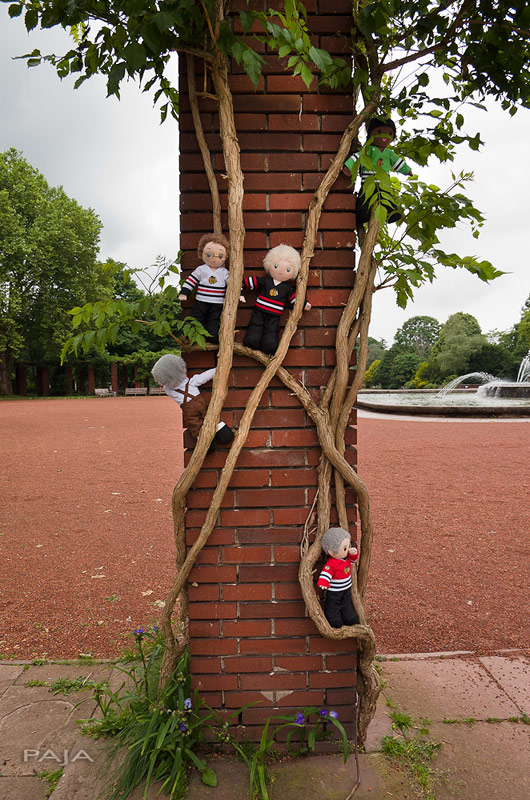 Danny: What are we going to do here?
Sam: Just having a rest.
Danny: Now that's interesting. How do we do it?
Sam: Just sit and enjoy the moment. And be quiet.
Danny: That's a weird game.
Teal'c: It is in fact a very entertaining game, Danny Jackson. I might even try to meditate.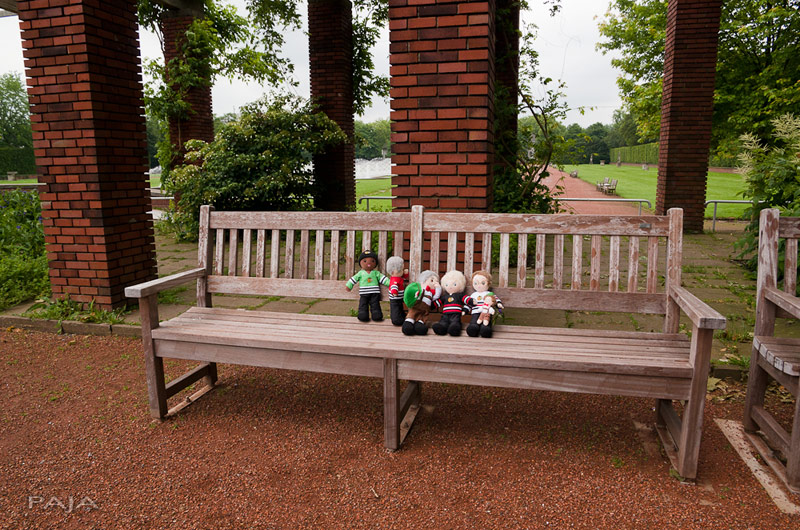 ---
Little Jack immediately took advantage of the situation and settled right next to Sam.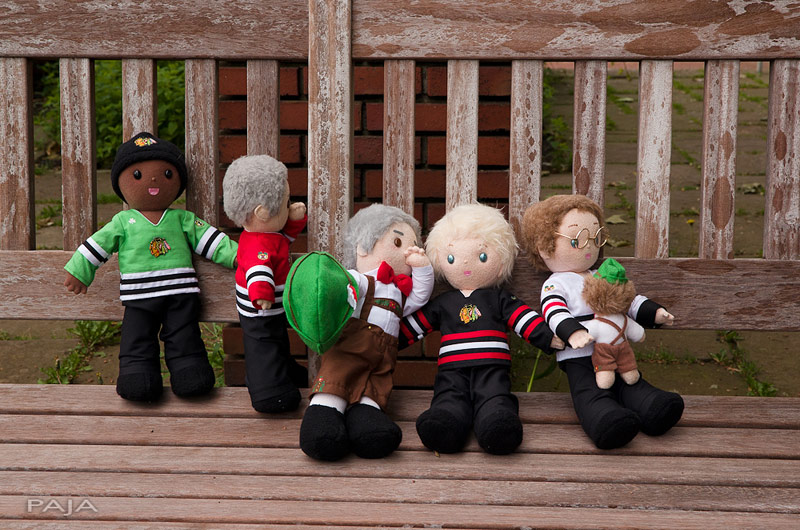 He was whispering something to her ear. No one heard what he was saying, but judging by Sam's raised eyebrows and Jack's slightly blushing cheeks, it must have been something real special.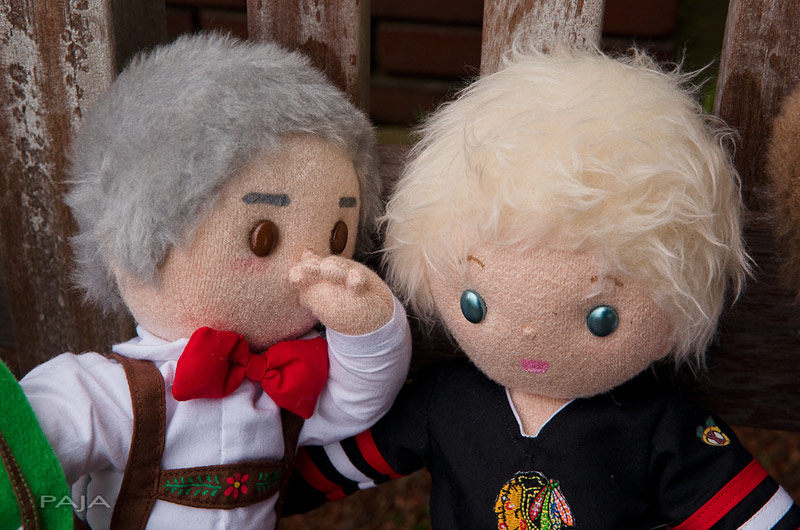 Tiger kept a watchful eye on them.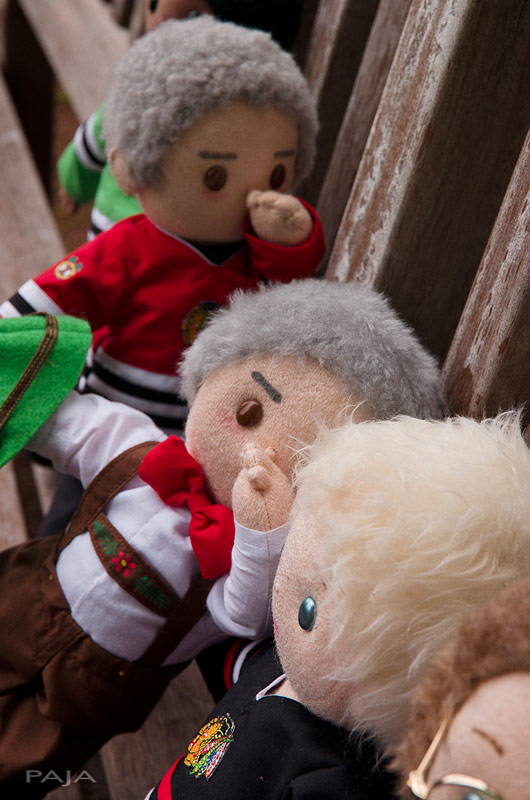 In the meantime, Danny got an unexpected visitor.
Little Danny: You look familiar.
Danny: Well, I am Danny, a peaceful explorer.
Little Danny: And what do you explore?
Danny: Things.
Little Danny: Things?
Danny: Yes, things. And world. Stuff like that.
Little Danny: And this is why you wear glasses? To see it better?
Danny: Well, yes.
Little Danny: I also wear glasses.
Danny: Okay...
Little Danny: Am I also a peaceful explorer?
Danny: Mwhmmm, probably.
Little Danny: Then we may team up!
Danny: Saaam!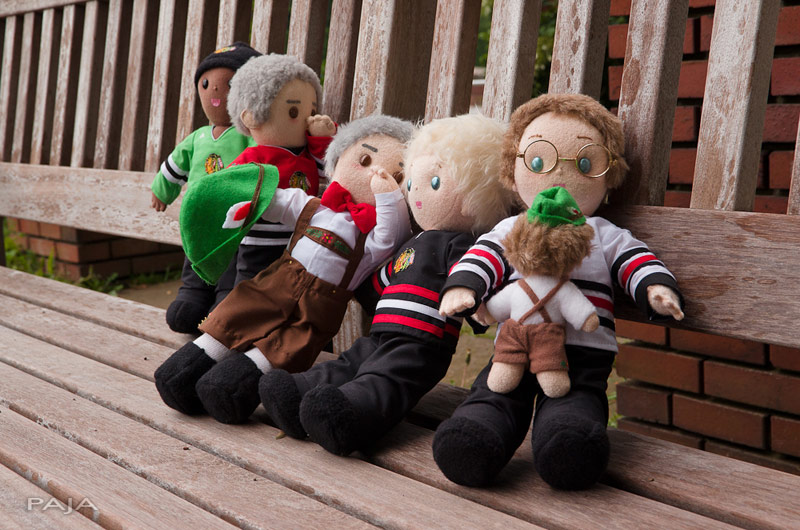 ---
After the little break, we continued slowly through the park. And here is a shining illustration of us being tuned to the same frequency: once Pam and I spotted this circle, we just looked at each other and without even saying a word, we made for it unhesitatingly and started to arrange our little fellas. It was so funny. Could we have wished for a better Stargate?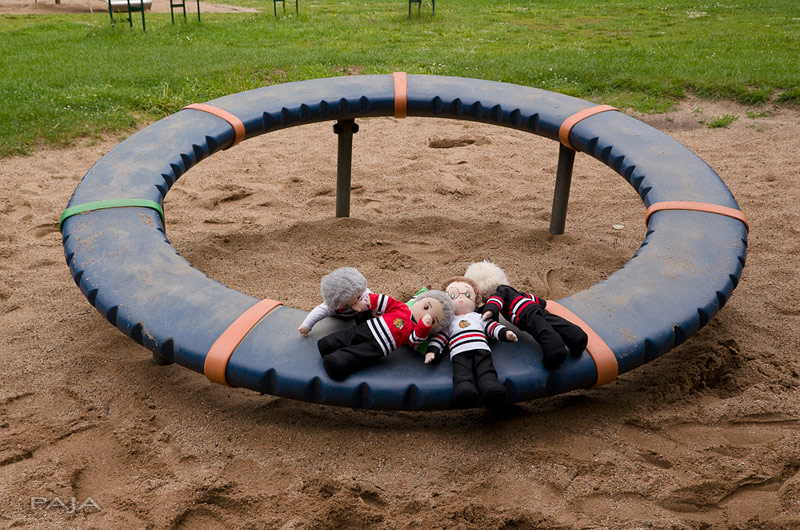 Jack: Hey, Tiger, move a bit. I need to get there.
Tiger: Bite me... Ouch, he bit me!
Sam: Will you two stop? I need to focus here.
Danny: This is not good. I am sliding down.
Sam: I'm holding you.
Danny: It is not enough. Where is Teal'c?
Teal'c: I am unable to change my position. You are lying on me.
Danny: No, this is not good at all.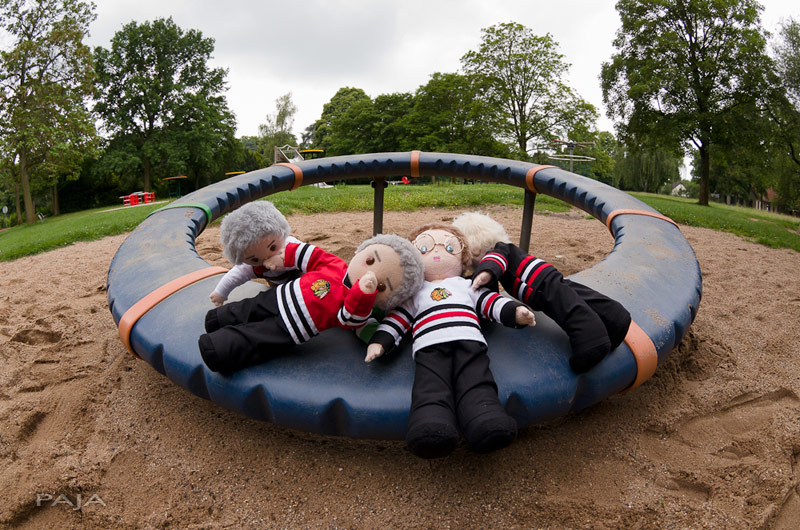 Danny: Sam, do you really think it will start to spin this way?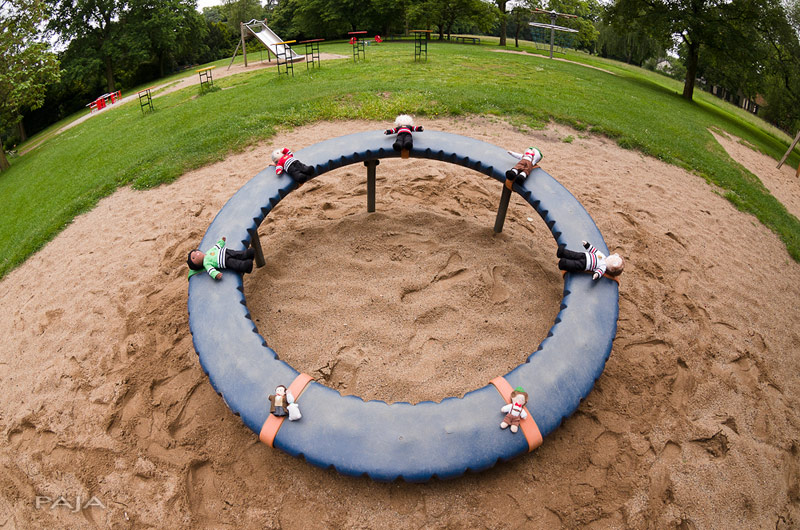 Bunny: Woohoo! What a ride!
Janos: I am going to lose my breakfast.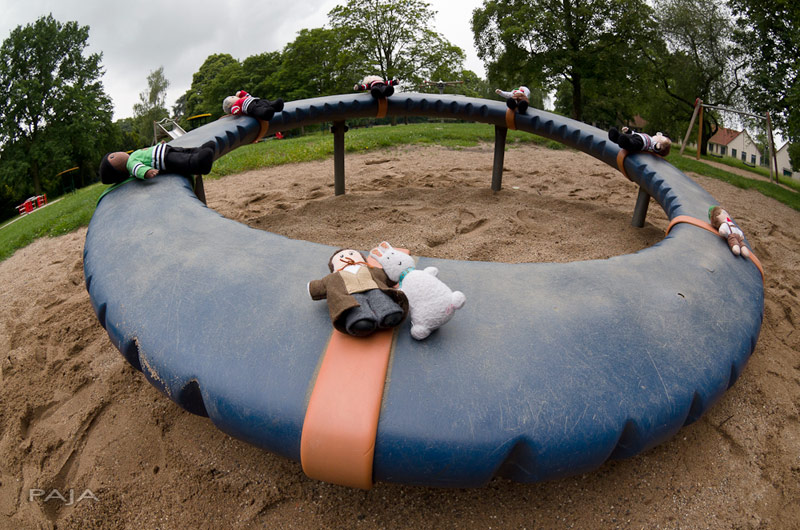 So, are you curious where the Stargate will send our team? Watch for the next part. Coming soon.
---
Posts: 10919
Joined: Fri Apr 04, 2014 10:03 pm
Location: Southeastern USA
Oh, Paja - how cute, sweet, funny, and good! Thank you for the adventure and for Dak and friends. Especially loved the account of Jack whispering in Sam's ear and the slightly blushing cheeks.....so we can only speculate what Jack was saying.....!
B
---
Laughing all over again.
♥ ♥ ♥ ♥
If you can't say anything nice.....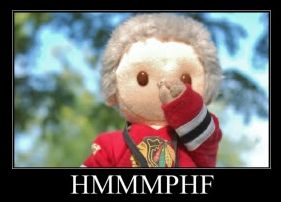 ---
Oh how cute love the adventures, laughs and simply cute, (did I mention cute?).
Nice photos too, thanks for sharing.
---
Posts: 146
Joined: Fri Dec 12, 2014 6:59 pm
Location: Finland
Contact:
You sure can write!
Best: MK
---