Posts: 37
Joined: Mon Sep 25, 2017 6:55 pm
Location: Wisconsin
This update just warmed my heart...once I knew that Andy was okay!! I love how Rick loves his dogs and takes care of them as if they are his children. I had a precious dog growing up so I know what a special bond you have with them.
---
Posts: 10998
Joined: Fri Apr 04, 2014 10:03 pm
Location: Southeastern USA
Thank you, Kate, and Richard, for the Dec. 10 update. SOOOOOO HAPPY that Andy is okay and is recovering well. Glad Rick got some sleep and also that he has internet access and power even if it is sporadic. God bless and keep you all!
B
---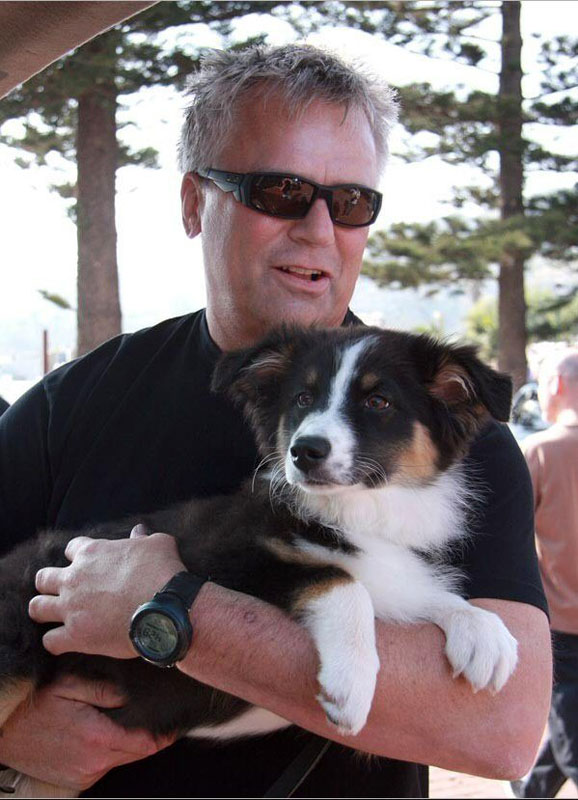 To Andy . With love .
Veronica LAKings
---
Posts: 2018
Joined: Mon Mar 31, 2014 1:50 pm
Location: ATHENS, GREECE
Thank you so much Kate and Rick for the latest update. Glad to hear Andy is recovering well and she's back to her playful mood. Feels good to know that Rick is relieved and more relaxed now, after Andy's adventure and that everything went OK. He has been through a lot recently, so he definitely deserves some good rest and some extra sleep. It is nice that he had some help from his brother Tom. And I hope things will soon be a lot better in his neighborhood and the entire area.
---
Thank you Kate and Rick for the latest update and it's great to hear that Andy is doing ok. Dogs rule!
Mac: Two guys with bazookas blew up your cab.
Jack: They blew up my cab with a bazooka?
Mac: Two bazookas. But I can explain.
Jack: Bazookas? You can explain bazookas? YOU CANNOT EXPLAIN BAZOOKAS!
---
Posts: 10
Joined: Tue Oct 16, 2018 11:25 pm
So glad that Andy is doing okay. He must have been so worried. Now he can sit back relax and enjoy the holidays.
---
Thank you for posting the update Kate. This must be the news that you eluded to in the chat last weekend that was not ready for release at that point. Sorry to hear that Andy is not feeling well but very happy that she is improving.
---
Posts: 742
Joined: Fri Mar 02, 2018 8:00 pm
Location: NC, USA
Kate,

Thank you for all you have done this year - for us.
Keeping us updated with notes & news from RDA, answering our questions, and the phenomenal work you are doing behind the scene making the site up-to-date, excellent, and secure!
May you & your family have a wonderful holiday season and incredible New Year!!
Jerseycoconut
---
Thank you Rick for sending this long ( and sometimes cryptic
) holiday ,Chistmas message and thank you Kate ,our angel , for letting us know about it. An extra dog? I hope we'll have a pic soon...
Merry Christmas to Rick and his family , to Kate and to all !!
Veronica LAKings
---
thank you Kate for giving us Ricks message and thank you rick for taking the time to compose your Christmas message (i agree with tvero80 bits are definitely cryptic but at the same time its what makes his messages fun to read
)
merry Christmas to everyone especially Kate and Rick
---