Thanks Kate for the update... you're great! (Hey! That rhymes!) Glad to hear that Rick is surviving the smoke, not so glad to hear about the haircut; I rather liked the wild and free has-been-hippie look. My commiseration for his trip to the dentist. I hope it was something non-serious like (everybody sing!) "Fillings... nothing more than fillings..."
---
Any news from Rick, Kate ? Is he ok ?
Veronica LAKings
---
---
UPDATES !!! Hello , Rick !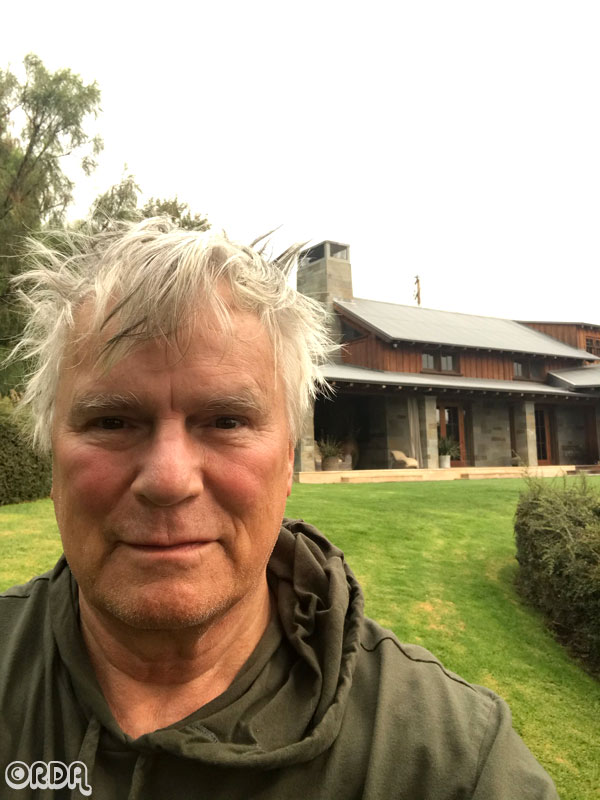 Come on , you look great !!! So glad ! ( B will appreciate the haircut
) Thanks for sharing the works of art too . Talent runs in the family !
AND thank you for posting these new pics and note, Kate
Veronica LAKings
---
Posts: 10919
Joined: Fri Apr 04, 2014 10:03 pm
Location: Southeastern USA
Dear Rick, you look fantastic! So glad to read your "hello"!

Hello to you from all your fans - especially me.

Yes, V, I LOVE the haircut! And thanks for the artwork.

So glad also that your home has survived the fires.

Thank you again for your selfie and your note!!!!!!!!!!!!!!
B
---
thank you kate and rick for giving us the update ,selfie and artwork
hope everything is OK and stays OK
---
oh wow more selfies and a CUTE PHOTO of Andy added to ricks last note aw adorable thank you rick for all and thanks Kate for spoiling us
---
Posts: 10919
Joined: Fri Apr 04, 2014 10:03 pm
Location: Southeastern USA
Thank you, Rick, for sending your latest note and pics - GREAT PICS of you and of Andy.

And thanks, Kate, for being ever faithful to post Rick's stuff. Wonderful as it all is!
B
---
Posts: 382
Joined: Tue Sep 12, 2017 1:11 am
Location: Chicagoland
Love your latest pictures, Rick! Handsome as ever! You didn't mention your camping outing with Andy, though! I hope you DID get out of the smoke for that time and that it's cleared nicely since it moved north and east! Take care and much love
Thanks, again, Kate for keeping us updated! Very appreciated! Take care
With a little imagination, anything is possible
"
---
Posts: 741
Joined: Fri Mar 02, 2018 8:00 pm
Location: NC, USA
Thanks Kate and Rick,

Thank You both for keeping us updated. We do worry with the fire and the other news of the virus.

Glad everyone is well, especially with the holiday season soon approaching.

Please stay well and have a great autumn!


Jerseycoconut
---