Happy Easter too all of you.
Have a good time.
Wishes from switzerland.
---
Ich wünsche allen Frohe Ostern und fleißigen O- Hase
---
Posts: 714
Joined: Fri Mar 02, 2018 8:00 pm
Location: NC, USA
Yes, Happy Easter to All!
Peace, love, smiles, jelly beans, & lots of chocolate!!
Jerseycoconut
---
Posts: 9695
Joined: Fri Apr 04, 2014 10:03 pm
Location: Southeastern USA
Thank you for this thread, pumuckl, and I join you all in wishing everyone a very blessed Easter!
Happy Resurrection Day!
B
---
Wishing everybody a happy easter and beautiful warm days with your loved ones
Lots of love,
Lies
---
Wishing everyone here a very Happy Easter and may the easter bunny bring you
lots of easter goodies. Have a safe and memorable easter this weekend. You guys
enjoy your time with family and friends and hopefully in prayer.
---
https://jannick0104.wixsite.com/jackgywer
https://www.instagram.com/jackgywer_fanart/?hl=de
I continue to follow my heart,
that does not have to know the mind.
J.K.
---
Posts: 33
Joined: Mon Mar 19, 2018 11:48 pm
Location: South Dakota
Have a glorious Easter everyone!
If they breathe, they live.
If they live, they feel.
If they feel, they love.
If they love, they are aware.
If they are aware, they have a soul.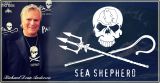 Thank you Irina!
---
Posts: 2018
Joined: Mon Mar 31, 2014 1:50 pm
Location: ATHENS, GREECE
I would like to wish everyone here
A VERY HAPPY EASTER
filled with happiness, love and peace. Have a wonderful time with your loved ones.
---
Happy Easter everybody. Have a nice day with your family and friends.

Anja
Walk in love, walk in service, and you will walk in honor.
MacGyver
....by doing so our world will be better each day...
Anja
---