Posts: 421
Joined: Sun Apr 13, 2014 3:02 pm
Location: south Of France
Contact:
---
CAN'T WAIT
Lots of love,
Lies
---
Annelies wrote:

CAN'T WAIT
Moi non plus!
Veronica LAKings
---
Posts: 159
Joined: Wed Nov 18, 2015 7:13 pm
Location: France
Contact:
Richard and Edgar Givry, his french voiceover
---
Posts: 10017
Joined: Fri Apr 04, 2014 10:03 pm
Location: Southeastern USA
Thank you, everyone, who attended the Toulouse Gameshow and are sharing your photos and experiences with us here! They make us all feel as if we were there with you. The photos are all fantastic - thank you thank you thank you. You have memories you will treasure for a lifetime. So glad for that!

Blessings to you all!
B
---
Found a clip posted on youtube a while ago. VERY funny.... Wait till you get to the end....
https://www.youtube.com/watch?v=IVwmSlHFjs0
---
Posts: 10017
Joined: Fri Apr 04, 2014 10:03 pm
Location: Southeastern USA
Thank you, CINDY!!!!!!! Neat video. I can't wait for more!
B
---
So many photos and videos are being shared ! Thank you ! So I was not the only one to use my camera frantically !
I am gradually sending my videos on youtube (see here :
https://www.youtube.com/channel/UC_dsTT ... KUP9FuPE4g
). The ones of saturday are not great because it was recorded with a gopro on a stick...
I have seen some fans recording with a camera on a tripod, hopefully, they will share their videos too ...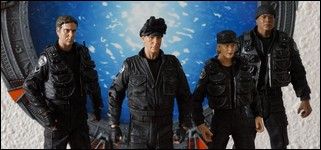 ---
Hi everyone!
After coming back from Toulouse and working yesterday (hard to go back to work after that weekend!) I'm taking some time to share my meeting with Rick.
Saturday there was 465 people who attended to the picture!!! And 165 on Sunday.
Crazy.
So I finally met him on saturday! What a blast. We went for the photo session with my daugther and it was so funny because she came in with her drawing and he recognized it. he said "that was you yesterday! I can see it now!" My daugther was so shy! So he took her for the picture and we did an awesome pic.
Then we went for the autograph. And again he talked with her saying like a hundred time that she was beautifull. He tried to talk in French that was cute. I told him she was learning english at school (she's 6) and he said "Really? How great is that! So we dumb americans don't have to learn french!" And he talked to her again. He was so kind. He agreed to sign up my hockey jersey and was happy to see it (Minnesota
) So i'm very happy.
I couldn't make a video for you girls because his agent was a pain in the ass!! Seriously. We didn't have time to talk to him like we wanted. Which is understandable when you see how many people were there!! Crazy. I bet it was exhausting for him.
I've found an interview in the local newspaper. I'll translate it and post it quickly for you.
---
Posts: 10017
Joined: Fri Apr 04, 2014 10:03 pm
Location: Southeastern USA
Wow - thank you Helithes for the great and awesome videos. They were really really good. I enjoyed all of them.

And, thank you Root, for your report of your experience at the TGS. Am so glad you got to see RDA and he got to compliment your daughter and he even tried to speak in French.

Loved seeing and reading your accounts of your time at the TGS! Thank you again so very much!
B
---