Hi Pam.
Thanks for the great pictures.
I'm glad to see him so well and happy.
Anja
Walk in love, walk in service, and you will walk in honor.
MacGyver
....by doing so our world will be better each day...
Anja
---
Thank you Pam for the beautiful pics, and Rick for posing for us! Glad to see him well again!
---
Aw!
The wait was worth it! Thanks for the wonderful pictures. He's so adorable, as usual, and he certainly seems to have a thing for rubber ducks.
---
Posts: 229
Joined: Sun Feb 15, 2015 8:21 pm
Location: Berlin, Germany
Thank you Pam for this beautiful picture. And i have a new background image
I was last weekend at the first Comic Con in Berlin. Unfortunately no one of Stargate was there, but the next Con comes.
Silvia
---
Posts: 10594
Joined: Fri Apr 04, 2014 10:03 pm
Location: Southeastern USA
Thank you so much, Pam, for the beautiful pictures!!!! And thanks to Rick for posing for us on the website! WE LOVE YA, RICK!

Thanks also for any and all commentaries you (or others) can post or have posted about the event. EVERY COMMENT is welcome!
B
---
Thank you Pam,MHatt, Rick and Kate for posting these great pics, showing us how Quench the fire was and CONGRATS with this fantastic anniversary.........10th time, just let people never forget thow important research is!!!!!!!
Lots of love,
Lies
---
Thank you all for the nice comments. I didn't take that many pictures this year as it was a little more crowded around RDA's "booth" than it had been in the past four years. He was usually down towards the end of the row of booths and not too many people ventured down that way. This year, he was more towards the middle so it seemed like a lot more of the attendees wanted to go say "hi" to MacGyver! It was a challenge to get a clear shot of him with all the people around the area, so I made the
supreme sacrifice
and waited in line to get the close-ups for the website
If you can't say anything nice.....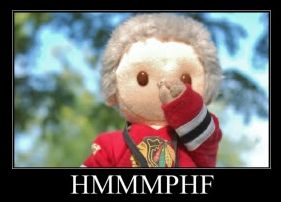 ---
So happy PamK that you had a chance to see him and that you shared some pics of the
event. Made me a happy campter, wish I could have seen him there, but RL and disabled husband
takes priorities. So glad and happy that he is feeling better and using both arms. Thanks again.
---
Thank you MHatt and Kerstin for sharing your pictures too. They're great.
If you can't say anything nice.....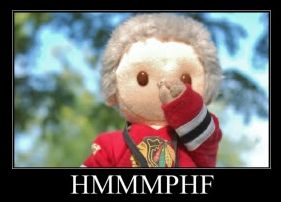 ---
PamK1950 wrote:Thank you MHatt and Kerstin for sharing your pictures too. They're great.
Yes! Thank you both so much. And thank you also Pam!
They are all just wonderful.
---