Yes, I'm going too, arriving on Thursday.
Communication
|
Patience
|
Love
|
Light
and
Laughters
---
@Freckless:
I sent you a message
.
---
*waves* I'll be there
---
Posts: 10996
Joined: Fri Apr 04, 2014 10:03 pm
Location: Southeastern USA
Babancat - and to all who are going to the FEDCON - BEST WISHES FOR A TERRIFIC trip and time with RDA! PLEASE report back re: all that you do and see and photos will be most welcome from whomever can bring them back here to post.
Have a great time!
B
---
Thanks B.
Pam has already arrived
and we are busy preparing our trip.
V
Veronica LAKings
---
I made it..

The trip started out a little rough. There were severe storms around the Chicago area when my plane was scheduled to off. The guys in the control tower didn't want to let anyone take off with the possible danger from the storms. As a result my plane sat on the runway for two hours. And of course, it just had to be raining when we landed in Dusseldorf.

There are very loose plans for sightseeing tomorrow before the con starts. It's going to be a 'fly by the seat of your pants' adventure.

Thursday is going to be a very busy day for me. I'm going to be there from 9am until the end of RDA's panel around 9pm. Thankfully the con is only a five minute walk from my hotel. One of the highlights is going to be attending the press conference. I'm hoping RDA, Amanda and Michael will be there. FedCon is allowing us to take photos and film it. What a souvenir!!!!
If you can't say anything nice.....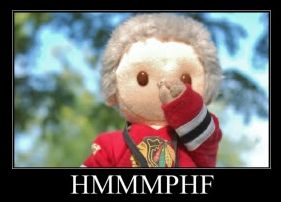 ---
I wish you all an awesome weekend with RDA and all the other guys! I know that it will be an unforgettable event because so it was for me.
And listen to me: Ask him for a hug! Promise me that! I will check this after FEDCON! If he say "No." tell him darling said he would. Then he will.
So have a lot of fun and enjoy every single second! That's an order!
---
At your order Ma'am!
I'll do my best to take at least decent pictures to share
Claudia
---
Me too,me too.I want a hug (I mean if he agrees of course).
Poor man, is he prepared?
V
Veronica LAKings
---
Thanks darling and others
!
I and others are doing our best, I think
.
I just trying to prepare here to the trip of my life....
---