Posts: 33
Joined: Mon Mar 19, 2018 11:48 pm
Location: South Dakota
For me, I'd want to spend some time just talking, go scuba diving and then have dinner.
If they breathe, they live.
If they live, they feel.
If they feel, they love.
If they love, they are aware.
If they are aware, they have a soul.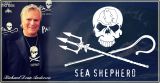 Thank you Irina!
---
Posts: 49
Joined: Mon Nov 14, 2016 7:38 pm
Location: Wisconsin
Contact:
good question! we'd do whatever he wanted. i'm flexible. i'd just would love to talk to him and get to know him as a person.
I AM A BLAST! YOU SHALL SEE!
---
Posts: 2018
Joined: Mon Mar 31, 2014 1:50 pm
Location: ATHENS, GREECE
Oh what a dream would that be. If only comes true. But anyway, if I ever had the chance to get together with Rick, I would love for us to go for a walk on the beach, especially on a lovely summer evening with a beautiful sunset. And we would start talking as two good friends, and maybe we'd get some ice cream. Or, I would also love to take him to a beautiful restaurant with ocean view, and buy him dinner. Of course, I doubt it, if I could eat, having Rick sitting across me. I'd rather have a wonderful, friendly conversation and talk about everything.
---
Posts: 367
Joined: Tue Sep 12, 2017 1:11 am
Location: Chicagoland
I would love to ride on the back of his motor cycle while he drove it to Sparrow Lake
With a little imagination, anything is possible
"
---
Posts: 37
Joined: Mon Sep 25, 2017 6:55 pm
Location: Wisconsin
I think I would like to spend the day with Rick in his "natural habitat". Take in a hockey game, play with his dogs, just get to see the fun, playful side of him!
---
HHHHHmmmmmmm let me think......
---
Posts: 714
Joined: Fri Mar 02, 2018 8:00 pm
Location: NC, USA
Spend a day with RDA!
If I was able to spend a day with RDA, I would invite him over to NC. To explore mountains, beach, festivals, fairs, sports or my favorite, antiquing! Of course it would be his choice, fun with a friend. When we're all tuckered out from the day, we could put our feet up, do some night fishing, watch lightening bugs or stargaze.
But, if the day could be extended to a week, . .
I would like to go cross country camping with RDA to enjoy and explore the nation's marvelous sights! Of course it would be in an RV to make it convenient and comfortable for our critters & ourselves!
The days could be as engaging or easy as we please. Relaxed driving, hike trails, take to the water, grill or cook, listen to music or bugs in the night, and chill in a hammock; all to change on a whim.
What a way to meet someone and get to know them as friend!
Jerseycoconut
---
Posts: 45
Joined: Mon Oct 29, 2018 7:56 pm
Location: France - Normandy
If I could spend a day with him, I would ... Love to ride on the back of his motorcycle wherever he wants. I would love to learn some hockey stuffs and go on the ice with him. I would love to talk to him and also enjoy the silence around us while sitting in a bench you need a huge tree with his dogs at our feet. It would be a quiet, peaceful day ...
And there is so much I would do.
So much to imagine.
Thanks whoever gave me my imagination. It's so important.
---
Just.....wow....so much things... watch art, take photo's, talk, ride on the motorcycle, or rent a jeep
And I have plenty of things I would like to do when we spent a day... Just enjoy I guess......
Lots of love,
Lies
---
---