Posts: 1
Joined: Fri Apr 24, 2020 6:25 pm
Cannot reply in PM. Site told me I am too new.
Strudelcake.
This message is for Bettie
---
Posts: 9771
Joined: Fri Apr 04, 2014 10:03 pm
Location: Southeastern USA
Oh - that's right - you have a delay when you first join. That should be over with soon. Welcome again!
B
---
going back, I take the r from siler and go with ruffle hair (RDA has it sometimes and looks so good with it)
"Dogs are my favorite people !!!"
"I've got to have fun or it's not worth it."
RDA
---
Posts: 9771
Joined: Fri Apr 04, 2014 10:03 pm
Location: Southeastern USA
Ohhh = I love his RUFFLE hair! You are right - he does look so good with it.....
i will take the "r" from hair and say:
Redemption
Stargate Episode
B
---
naquadia
"Dogs are my favorite people !!!"
"I've got to have fun or it's not worth it."
RDA
---
Posts: 9771
Joined: Fri Apr 04, 2014 10:03 pm
Location: Southeastern USA
---
Hathor
"Dogs are my favorite people !!!"
"I've got to have fun or it's not worth it."
RDA
---
Posts: 9771
Joined: Fri Apr 04, 2014 10:03 pm
Location: Southeastern USA
Rak'nor
a Jaffa rebel warrior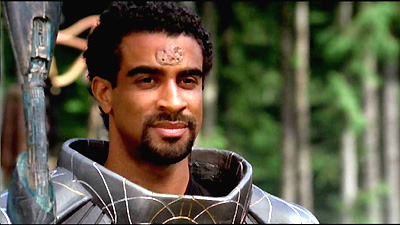 B
---
Ra
"Dogs are my favorite people !!!"
"I've got to have fun or it's not worth it."
RDA
---
Posts: 9771
Joined: Fri Apr 04, 2014 10:03 pm
Location: Southeastern USA
---