Posts: 307
Joined: Tue Jul 07, 2015 9:14 am
Location: East Cannington, Perth - Western Australia
And a happy new year! Looking forward to a new year and a fresh start! Bring on 2017!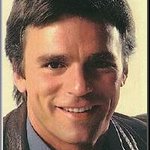 Richard Dean Anderson is Macgyver! .... *my hearts duet*
---
---
I wish they had a choice for liking other people's posts. Otherwise, you won't know if I did. I do.
Unfortunately I never received this notification until now. That's happening all over my computer, all over cyberspace. It happened on Facebook too and I lost the person because she thinks I "blew [her] off." I didn't. I never got the message until two days later.
I didn't get this one until now. I swear on a bible I'm not making this up. I'm not getting notifications anywhere online & I don't know why.
I hope you don't think I blew off this response. I just now got it.
---
---
Annelies wrote:Just loved this topic in the old forum, so started it here also..
I'm needing a lot more than one these days. I need like 20 pleasant thoughts. Something happened that's causing a tad bit of stress.
Usually looking at cats, coming to this web site and watching movies that he's in, or reading tweets from pleasant people helps. So I came here after looking at cats on Twitter.
I chose poetry because I write poems and I like them.
---
Philippa M wrote:

And a happy new year! Looking forward to a new year and a fresh start! Bring on 2017!
I like this one. They don't have a button for liking it so I'm saying I do.
---
---
---
---
"Showing your emotions is a sign of strength", yes, yes, yes - so right!
When people asked me: "You are not sad about losing your breast, are you?"
I looked in their face and said: "Yes, of course I am", sometimes with tears in my eyes.
This crying was not a sign of my weakness, it was a sign of life.
But for them, who wanted to ignore my pain, it was hard to stand it.
Felt great.
Thanks for listening
P
---