I just read that Prince died.
He was a great musician.
"No matter how hard the past,
you can always begin again."
(Buddha)
---
Have it read and am a bit shocked
Another legend is gone.
https://jannick0104.wixsite.com/jackgywer
https://www.instagram.com/jackgywer_fanart/?hl=de
I continue to follow my heart,
that does not have to know the mind.
J.K.
---
Posts: 307
Joined: Tue Jul 07, 2015 9:14 am
Location: East Cannington, Perth - Western Australia
All of us on Yoworld is going purple for Prince xx


My childhood... ugh...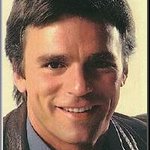 Richard Dean Anderson is Macgyver! .... *my hearts duet*
---
To me, he ranks high up there along with David Bowie. The current music industry could use more people with his extraordinary talent and originality. RIP.
---