Posts: 10004
Joined: Fri Apr 04, 2014 10:03 pm
Location: Southeastern USA
A beautiful and meaningful song, Jirel. Thanks for posting it.
B
---
Wonderful song, thanks Jirel!
"No matter how hard the past,
you can always begin again."
(Buddha)
---
Posts: 127
Joined: Thu Dec 03, 2015 4:24 pm
Location: South Africa
---
Nice!!!
And Jirel butterfly kisses is one of my favourites to!! Thanks for sharing I loved it haven't heard it for a while
Lots of love,
Lies
---
Very beautiful song, Jirel. Thanks for posting it. I had not heard this one before.
---
Posts: 307
Joined: Tue Jul 07, 2015 9:14 am
Location: East Cannington, Perth - Western Australia
lately loads of stuff from the 1970's, 80's... Enya and Aretha Frankiln... Peter Gabriel

Specific song: Forest Hymn - Deep Forest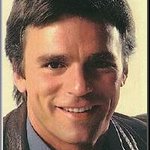 Richard Dean Anderson is Macgyver! .... *my hearts duet*
---
Mostly John denver. but right now i can't stop listening to 'Bridge Over Troubled Water' by Simon & Garfunkel.
---
Posts: 127
Joined: Thu Dec 03, 2015 4:24 pm
Location: South Africa
---