Happy New Year to you all x
---
Posts: 9609
Joined: Fri Apr 04, 2014 10:03 pm
Location: Southeastern USA
Thanks, Gatelady - and a Happy New Year to you and to everyone!
B
---
Posts: 307
Joined: Tue Jul 07, 2015 9:14 am
Location: East Cannington, Perth - Western Australia
Happy New Years from down Under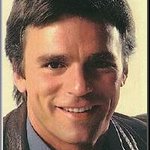 Richard Dean Anderson is Macgyver! .... *my hearts duet*
---
---
My only wish is thar Rick gets better.
Veronica LAKings
---
Hello together,
I wish you in the forum all the best for the new year.
I happy to see you all next year in this forum again.
Best wishes from Switzerland.
---
Philippa M wrote:Happy New Years from down Under
Best wishes for all of you and the ones who you love!
Petra
P
---
Happy New Year
everybody.
I wish your 2016 will be better than 2015.
Claudia
---
A very Happy New Year to all of this wonderful family, to Kate and Rick, too.
May all your wishes come true and nothing harm you.
"No matter how hard the past,
you can always begin again."
(Buddha)
---
I wish you all the best for 2016
https://jannick0104.wixsite.com/jackgywer
https://www.instagram.com/jackgywer_fanart/?hl=de
I continue to follow my heart,
that does not have to know the mind.
J.K.
---