Happy Birthday Caty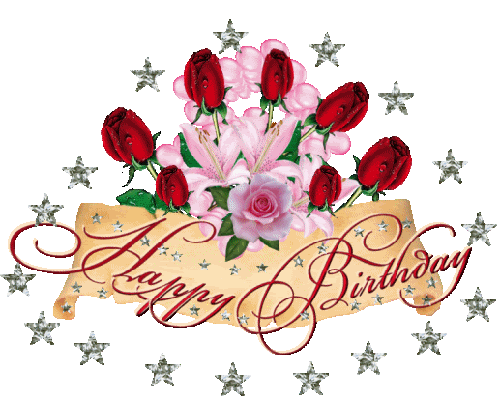 "It's very difficult to say "goodbye" to someone who means so much... "
("To be a Man")
---
Thank you so much!
I didn't expected to have a good birthday because I had a toothache since last weekend. I thougt it was only because of a bad habit, bruxism.
So I tried to relax and meditate to release the pressure, but nothing helped. Not even the pain killers.
Next stage: I went to the dentist (although I'm afraid like a kid) and she gave me a root canal treatment. But the nerve was too much inflammated, the anesthesia didn't work completely. That's why the painkillers didn't work, too.
I was right to be afraid, it hurt terribly and I grew smaller and smaller on the chair.
But without the dentist it would be much worse now and the next night was the fist one for days that I slept more than 4 hours. The very bad pain was gone!

So I had a nice birthday, with many people sending greetings and good wishes. They made my day
But now my tooth and the gum on that side is still very sore and I've trouble eating hard stuff.
Everyone is getting older and now I can find out how it will be without any teeth eating white breat and soup
Anyway, I'm on the way to the top again and in a few days it will be forgotten (at least I hope so
)
"No matter how hard the past,
you can always begin again."
(Buddha)
---
---
Thank you, Kti
"No matter how hard the past,
you can always begin again."
(Buddha)
---
Sorry, that is not on the topic "Congratulations."
Caty, I hope that you are already feeling better!
"It's very difficult to say "goodbye" to someone who means so much... "
("To be a Man")
---
Posts: 10827
Joined: Fri Apr 04, 2014 10:03 pm
Location: Southeastern USA
Caty - so sorry about the bad toothache. That kind of pain can be terribly difficult. Hope it truly is on the mend now and that you still had a good birthday as you possibly could have!
B
---
---
Lots of love,
Lies
---
---

---