---
https://jannick0104.wixsite.com/jackgywer
https://www.instagram.com/jackgywer_fanart/?hl=de
I continue to follow my heart,
that does not have to know the mind.
J.K.
---
Posts: 33
Joined: Mon Mar 19, 2018 11:48 pm
Location: South Dakota
Construction site
If they breathe, they live.
If they live, they feel.
If they feel, they love.
If they love, they are aware.
If they are aware, they have a soul.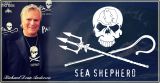 Thank you Irina!
---
Posts: 16
Joined: Fri Jun 29, 2018 9:46 pm
---
Posts: 10017
Joined: Fri Apr 04, 2014 10:03 pm
Location: Southeastern USA
(this was a tough one!)

Ship navigation
B
---
ship radar
"another day, a whole 'nother set of fresh possibilities, I am a sucker for mornings" MacGyver
---
Posts: 10017
Joined: Fri Apr 04, 2014 10:03 pm
Location: Southeastern USA
---
---
Posts: 1936
Joined: Sun Sep 02, 2018 7:55 am
Location: Amiens (France)
---
---